The Christian Post's top 10 news stories of 2022 (part 1)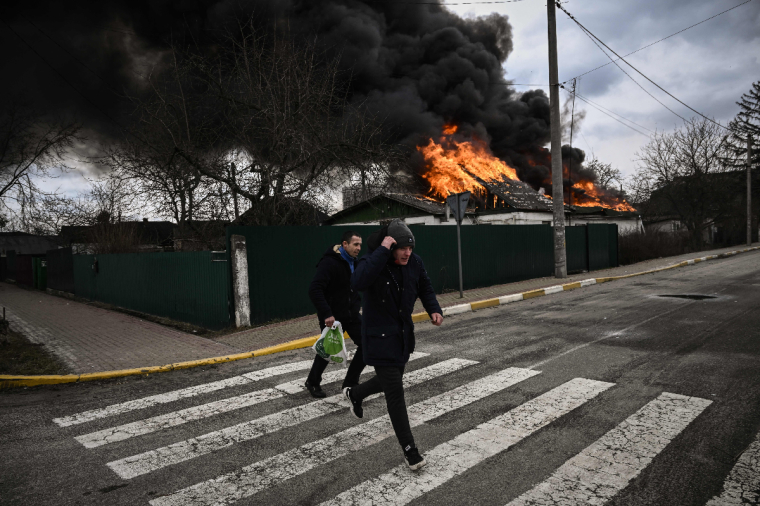 8. Russia's invasion of Ukraine 
In February, Russia commenced a full-scale invasion of neighboring Ukraine. At the beginning of its attack, Russia targeted Ukrainian military assets and several key cities, forcing millions to flee. 
Through the 10 months of conflict, thousands of civilians have been killed or injured. 
According to the United Nations High Commissioner for Refugees, at least 7.8 million refugees from Ukraine have been recorded across Europe since February. The widespread displacement has made countless Ukrainian churches cease to exist. 
Since the conflict began, Christian ministries and organizations from across the globe have assisted refugees and provided supplies to Ukraine. 
The Evangelical humanitarian organization Samaritan's Purse deployed its disaster response specialists to Poland and Romania, countries that Ukrainians fled to in large numbers.
Churches in neighboring countries opened their doors to Ukrainian refugees, with some seeing hundreds of Ukrainians come and go during the early months of the conflict.
For example, soon after the invasion, a church in Chelm, Poland, served hundreds of refugees, pushing pews out of the way to make room for beds, according to The Baptist Federation of Europe.
According to the Baptist World Alliance, Ukrainian Baptists cared for tens of thousands of people through shelters and aid stations. Hungarian Baptist Aid and Polish Baptists have served many as well. 
Churches in the United States also did their part to help raise funds to support Ukrainians. 
Saint Andrew Ukrainian Orthodox Cathedral in the Washington, D.C., suburb of Silver Spring, Maryland, held a series of bazaars to raise money for Ukrainian refugees.
Father Volodymyr Steliac told CP that while he had "a little bit" of family in Ukraine, he believes that "the whole country" is his family. 
CP also interviewed Ellina Lesnik, a Ukrainian mother who fled with her three children and took refuge with friends in Nashville, Tennessee, while her husband stayed behind to help Ukrainians in need.
From the U.S., the mother raised funds to help other families in Ukraine through the Ukrainian Christian Sports Academy, a business she and her husband ran. The Lesniks allowed the camp to serve as a shelter for Ukrainians while also running church and education programs for displaced children. 
Amid the ongoing conflict, Russian Orthodox priests Father Georgy Edelshtein and Father Ioann Burdin faced possible fines and prison time for speaking out against the war. By speaking against the war, the priests went against Moscow Patriarch Kirill, who backed the war and called for Russians to "rally around" the authorities.  
More than 280 priests and deacons of the Russian Orthodox Church also called for reconciliation and an immediate end to Russia's invasion of Ukraine. In March, the religious leaders denounced the war in an open letter stating that they "mourn the ordeal to which our brothers and sisters in Ukraine were undeservedly subjected."
Earlier this month, Ukraine's National Security and Defense Council advised the government to issue a law banning churches that are allegedly sympathetic to Moscow. Ukrainian President Volodymyr Zelensky claims churches within the country's borders affiliated with Russia could "weaken Ukraine from within" as the country continues to fend off Russia's invasion.
Samantha Kamman contributed to this report