'The Liberation Project' Podcast Redefines Masculinity and Manhood for a Fatherless Generation (Interview)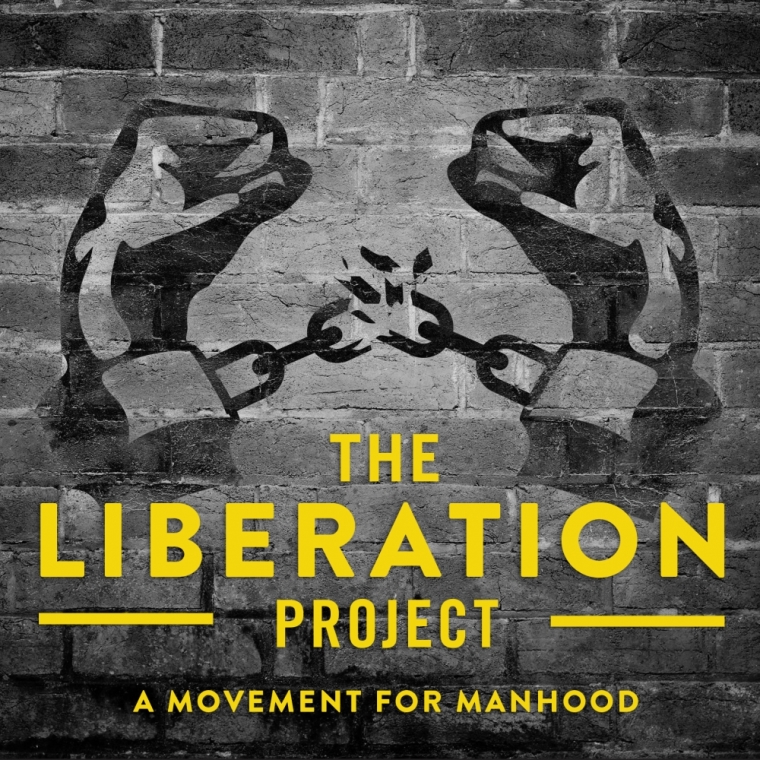 While they're not preachy or overtly theological, from time to time Reynolds and Stumvoll bring the Bible and their faith to bear on the redefinition of manhood because Christ was and is the paragon of authentic masculinity.
CP asked Stumvoll and Reynolds what they saw in Jesus that enabled them to embrace and live more fully as men.
"Oh, man, he's my number one hero. There's so much I could say," Stumvoll said.
"He was so inspiring to me because He modeled such healthy relationships and intimacy with women in a time period where that was unheard of. Yet there was such a fight in Him when He stood up to injustices. He was willing to pay whatever price, whether it was death, accusation, or the destruction of His character. And there was something in His manhood that just elicited this 'I want to be that' response in me."
Reynolds concurred, adding, "I think Jesus is the perfect archetype of masculinity and He exhibited it by protecting the weak and defenseless by exhibiting truth, by revealing the Father, and ultimately by going to the place of death to defend, protect, and be able to restore the people He loved."
"It is that 'I'm going to do whatever it takes to reveal love' ethic. That's masculinity," Reynolds asserted.
Their message is clearly resonating given the size and scope of the responses they now receive.
Though they have no way of knowing the exact number of listeners they have, last month "The Liberation Project" was downloaded 25,000 times, and since their first episode seven months ago the podcast has been downloaded well over 100,000 times. Even more remarkable is that but for an occasional $20 Facebook "Boost this Page" promotion Reynolds and Stumvoll have not advertised their podcast at all.
Not a day goes by without several listeners sending them messages along the lines of "You guys have completely changed my life" and such comments are often followed by powerful testimonies.
One woman who wrote them said: "My husband hasn't been able to feel the entirety of our five-year marriage, and for the first time he is now able to feel and cry, and I have hope again for my marriage. Thank you guys for doing what you do."
Vocal enthusiasm from female listeners is typical, Reynolds said, particularly among those who "have felt the vacuum of a masculine presence in their relationships and in their communities and are desperate for it."
Reynolds further contends that even though there are prescient books available that accurately diagnose the crisis in masculinity, such as Gordon Dalbey's Healing the Masculine Soul and John Eldredge's Wild At Heart, it is going to take an actual movement to fulfill the purposes of manhood where it can be lived practically.
Stumvoll believes that with the renewal of masculinity will come a renewed understanding of what love is and that portends a coming revival.
When CP asked what they want "The Liberation Project" to accomplish in the wider culture, they replied:
"It's really not so much about us," Reynolds said. "What I would like to see is a multitude of voices declaring this message. It's about thousands, if not millions, of people owning what God is doing on the Earth today, which is a restoration of masculinity and identity."
"There seems to be a vacuum of genuine fathering and fatherhood and that is the missing piece in our culture and society, and that is what healing the masculine soul ultimately creates," he added.
The heartbeat of "The Liberation Project," Stumvoll emphasized, is this: "If we can heal the masculine soul, we heal the hearts of fathers, and if we heal fathers, we heal families."
"I'm so passionate about seeing men getting healed and transformed because it trickles down to every area of society — women, children, business, politics, and everything else. If we're looking at today's problems sitting in front of us and trace it back to the root, which is a breakdown inside the hearts of men in the world of masculinity, if we can heal that, we can heal the world."
To listen to "The Liberation Project," click here.