'The Love Bug' Disney Actor, Committed Christian, Dean Jones Dies at 84
Disney actor Dean Jones, a committed Christian who adopted numerous foster children and founded the Christian Rescue Committee, now called the Christian Rescue Fund "to rescue persecuted Christians and Jews" around the world, died of complications from Parkinson's disease in California this week.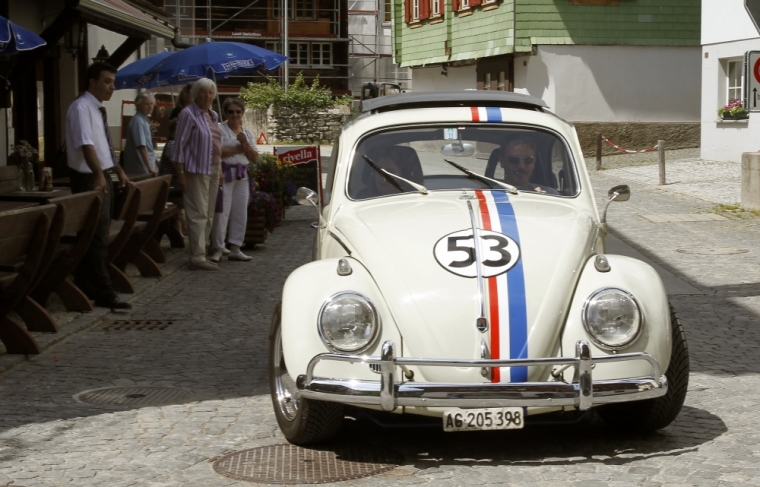 Jones, known for his light-hearted leading roles in Disney movies in the 1960s and the 1970s, including "The Love Bug" and "That Darn Cat!" died in Los Angeles on Monday, The Associated Press quoted Jones' publicist Richard Hoffman as saying.
The Alabama-born actor appeared in 46 movies and and five Broadway shows over the course of his career.
Jones became a born-again Christian around 1973 and was active in religious work. He declared his victory over his lifelong battle with depression after his conversion. He wrote about his conversion in his book Under Running Laughter, published in 1982.
"The story of Dean and his wife and their transformation is simply amazing!" reads a review posted of his books on Amazon.com. "Here was a man who seemingly had everything ... money, fame, women, etc., yet he wanted to die. He soon found that the one thing he was lacking was that personal relationship in knowing Jesus Christ."
It adds: "In this book you will follow Dean through his journey to becoming a Christian and how Hollywood blackballed him for his faith. It's quite a journey! This book helped me to find the truth for myself. I am so very thankful that Dean wrote this book. If you are searching for answers and have an open heart, I encourage you to order a copy of this book. It could change your life like it did mine!"
"One night he got down on his knees and prayed that God would free him from the miserable moods that he had always suffered," People magazine quoted his wife, Lory Basham Jones, as saying. "He told me that in an instant it was gone and he felt peace and joy flood into his heart."
Jones appeared in several Christian films after his conversion. He founded the Christian Rescue Committee in 1998. The organization is now called Christian Rescue Fund, and is part of the Jubilee Campaign.
Jones also worked with Coral Ridge Ministries in Fort Lauderdale, Florida, according to GetReligion.org. "In 2000, he teamed up with the Rev. D. James Kennedy, president of CRM, to host two syndicated documentaries titled 'Who is This Jesus?' As senior producer Jerry Newcombe of CRM (now D. James Kennedy Ministries) tells me, the specials were a rebuttal to ABC's liberal-leaning special 'The Search for Jesus,'" writes GetReligion author Jim Davis.
Jones is survived by his wife of 42 years, Lory, three children, eight grandchildren and three great-grandchildren.