The Pope Went to Prison; A Timely Call for Justice That Restores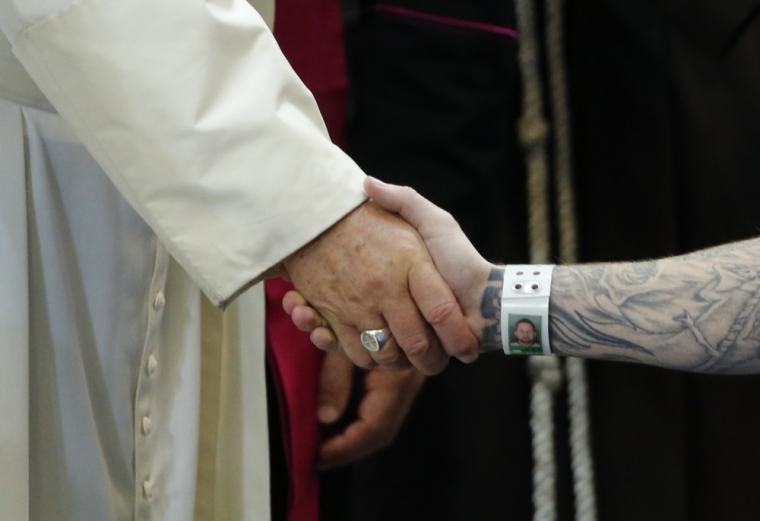 By visiting a Philadelphia prison on Sunday, Pope Francis highlighted America's broken criminal justice system, a crisis that will continue to burden poor and vulnerable communities unless addressed.
Ministry to prisoners has been a hallmark of Francis's papacy. He has consistently called Christians to visit prisoners — and to help create a fairer, more restorative criminal justice system.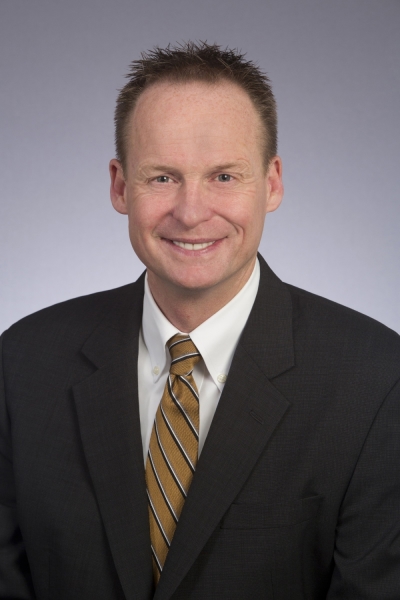 Christians urgently need to pay attention to criminal justice issues. America has 2.3 million people locked up; 2.7 million children have a parent in prison; and 65 million Americans have a criminal record. Even the portraits of success, those who pay their debt to society and leave crime behind, continue to bear a "second sentence" — the endless stigma and regulations that limit what jobs they can do, where they can live, what benefits they can receive, and whether or not they can vote.
This second sentence discourages their earnest efforts and jeopardizes their chances of successfully rejoining the community — and the welfare of their at-risk families.
Every civilized society must have the means to punish lawbreaking, but in order to be fair and effective, punishment must have a clear end. In America, the limits of punishment keep receding. We have forgotten the importance of restoring people so that they are able to contribute to the community.
Prison Fellowship, the organization I lead, collected more than 200 letters for the pope from those affected by crime and incarceration. The letters came from current and former prisoners, the families of the incarcerated and victims of crime. Their messages paint a grim picture of the costs of a justice system that fails to restore people.
We heard from a prisoner named Charles who, 38 years into his sentence, knows how much easier it is for legislators and the public to keep people locked up than to help them make amends and find new purpose.
We heard from Dolores, who desperately wants more reentry programming for people coming home from prison, so that she can feel safe in her own community.
And we heard from Martie, a former prisoner who has done everything the law asked of her, but still cannot get beyond the roadblocks — including more than 44,000 documented legal and social barriers that prohibit men and women nationwide who were incarcerated from employment, housing, and education opportunities — that came with her criminal conviction.
Justice doesn't have to look like this.
Pope Francis reminds us of a better, more restorative model with deep roots in Western culture.
The incarcerated were close to his heart when he announced a Jubilee Year of Mercy, writing, "The Jubilee Year has always constituted an opportunity for great amnesty, which is intended to include the many people who, despite deserving punishment, have become conscious of the injustice they worked and sincerely wish to re-enter society and make their honest contribution to it."
In the Bible, God gave the year of Jubilee to the nation of Israel as a special time of rest, redemption and liberty. The Israelites were to extend mercy because God showed them mercy when He brought them out of Egypt. Jubilee meant that no Israelite was in bondage to another forever, because they all ultimately belonged to God.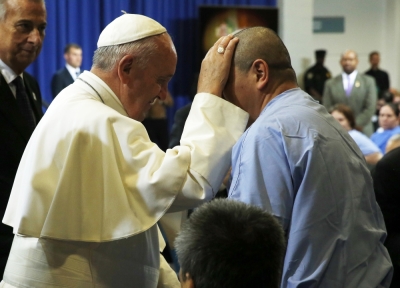 Colonial American criminal justice also had empathy and redemption as core values.
As Stephanos Bibas, a professor of law, put it in a recent National Review article, "Having condemned the crime, … colonists then forgave the criminal, who had paid his debt to society and the victim. That was in keeping with the colonists' Christian faith in forgiveness, and it meant there was no permanent underclass of ex-cons. … The point of criminal punishment was to condemn the wrong, humble the wrongdoer, induce him to make amends and learn his lesson, and then welcome him back as a brother in Christ."
Reversing the trend of over-incarceration won't happen overnight, but we can return to the Christian values of redemption and empathy that once permeated our criminal justice system. We can ensure fair, proportionate punishment and make restoration the true goal of corrections.
Every man and woman has been made in the image of God, and everyone, whether prisoner or free, is equally in need of His grace. Like the Israelites, who were supposed to practice justice and mercy toward one another in recognition of God freeing them from slavery, our society ought to offer second chances to those who are truly reformed, even as we extend the dignity of continued accountability to those who struggle.
Jesus invoked the year of Jubilee when He began his ministry, saying, "The Spirit of the Lord is on me, because he has anointed me to proclaim good news to the poor. He has sent me to proclaim freedom for the prisoners …." (Luke 4:18)
His death and resurrection heralded Jubilee for all peoples. Now Pope Francis has called for a year of Jubilee, but we need far more than that. For those who wish to see the values of the Kingdom of Heaven reflected here on Earth, a season of jubilee for everyone affected by crime and incarceration should be a primary concern — every single day.
Jim Liske is the president and CEO of Prison Fellowship, the nation's largest outreach to prisoners, ex-prisoners, and their families.