'The Real' Show Rep Disputes Tamar Braxton's Claims of Betrayal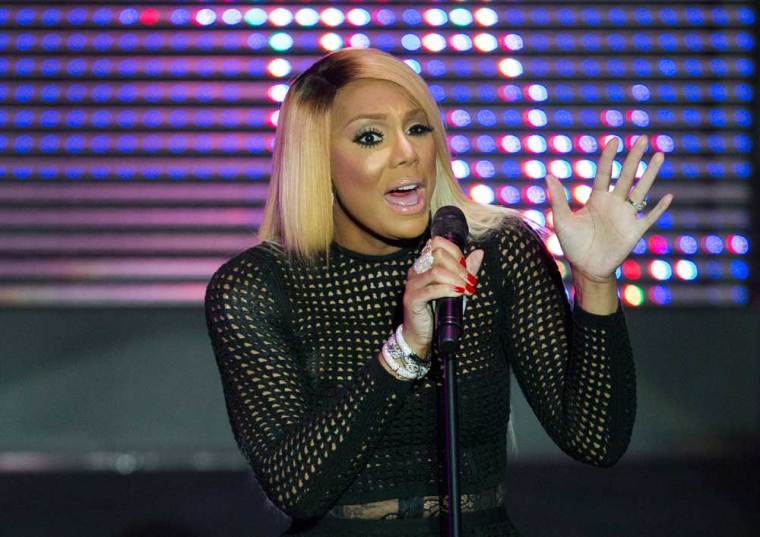 Now that Tamar Braxton publicly spoke about feeling betrayed by "The Real" talk show that recently let her go, the show's representatives responded by speaking out.
"Tamar Braxton's contract was not renewed for reasons that will remain privileged and private, and that are between her and the Studio," a statement from the show obtained by The Christian Post reads. "However, we would like to make it crystal clear that Ms. Braxton's departure from the show had nothing to do with her former co-hosts; any suggestion to the contrary unfairly tarnishes them. As always, we wish Tamar and Vince all the best."
The statement comes after Braxton, the 39-year-old singer-songwriter, reality star and talk show host opened up about her firing on her WE tv reality television series "Braxton Family Values."
The show is centered around her fellow singing sisters known as The Braxtons, and revealed the broken-hearted Emmy nominated singer confiding in her older sister Toni Braxton. Tamar, 39, fought through sobs as she revealed that producers told her entertainment executive husband, Vincent Herbert, that she did not get along with her castmates.
"Um Vince told me that they told him that I don't get along with the castmates. I really really loved my position and 'The Real," Tamar said to Toni through tears. "I was expressing my life stories with a bunch of ladies who I loved and really genuinely respected. People telling me that I don't get along with my friends.. or are they my friends? I don't know."
Before the show aired, Braxton wrote an Instagram post about feeling betrayed by people she trusted.
"I love you all but I have been stabbed in the back by someone I stupidly trusted. (not my man or my sisters) I am not about to be tried and tested to snitch and it's not in good taste to tell you who..but as #tamartians you are very smart and can figure things out on your own," the 39-year-old singer-songwriter wrote. "But know that every one who smiles in your face is not your friend and is not cheering for you and will lie and try and tear you down to try and dim your light. Thank God He holds my future and my hand!"
These days, Braxton is feeling positive about the situation after she was hired by entertainment mogul Steve Harvey to produce and star in her own talk show.
"... But when GOD has a RAM in the bush thanks so much to my dear friend @iamsteveharveytv @marjorie_harvey Gerald, my baby Vince for such an AMAZING opportunity," Braxton wrote on Instagram. "I love u guys and can't WAIT for what is to come #iaintsorry seriously.. When one door closes another one opens #bestontv #tamartianTv."