'The Rob Bell Show' Starts Taping for Oprah Winfrey Network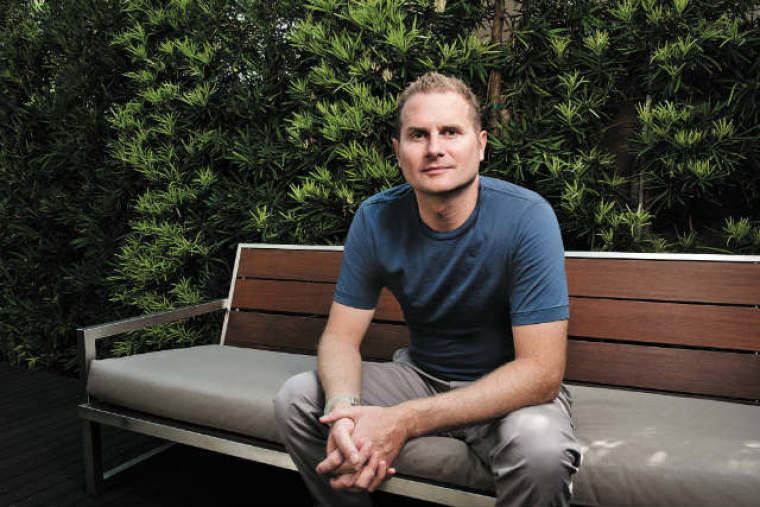 Rob Bell, described as a pastor, author and spiritual leader, has invited supporters to attend the first tapings of his new show picked up by OWN, or The Oprah Winfrey Network.
"May 14th we're taping the first two episodes of my new television show and I'd love for you to be there," Bell shared last week with his 281,000 Twitter and Facebook followers and fans.
The taping announcement for "The Rob Bell Show" requests that participants be in Los Angeles and available from 5 p.m. - 11 p.m.
"On Wednesday, May 14th, 2014, pastor, author and spiritual leader Rob Bell will be taping two episodes of his upcoming show for OWN, The Oprah Winfrey Network," read the notice. "The shows will be taped in the evening, back-to-back, in Los Angeles, CA. If you would like to be a part of the audience for this brand new, transformative and exciting series, "The Rob Bell Show" would love to hear from you! Space is very limited, so please contact us now!"
Bell previously developed a television drama called "Stronger" with Carlton Cuse ("Lost") for ABC in 2011, but the program never aired. The pair went on to "test drive" a faith-oriented talk show described as an extension of Bell's sermons, NOOMA videos, and tours mixed with the "spiritual issues" explored by Cuse in "Lost."
It was unclear if the new show being taped by Bell for OWN was related to his previous work with Cuse, but the former Mars Hill Bible Church pastor was not the first Christian leader to develop his own mainstream talk show program. T.D. Jakes, pastor of The Potter's House in Dallas, Texas, launched in Dec. 2013 "T.D. Jakes Presents: Mind, Body and Soul" on BET Networks.
Both Bell and Jakes, along with megachurch pastors and bestselling authors Rick Warren and Joel Osteen, have appeared on Winfrey's "Super Soul Sundays" and "Oprah's Lifeclass" programs.
Winfrey, known for propelling the careers of clinical psychologist Phil McGraw and cardiothoracic surgeon Mehmet Oz and many others, announced last month that Bell would be joining her for a national event called the "Life You Want" tour.
The former Mars Hill Bible Church pastor and Love Wins author was among several "handpicked thought leaders and pop culture icons" that would be joining Winfrey on the fall tour to help people find their calling and fulfill their greatest potential (read more about the tour here).
Bell debuted on OWN for Winfrey's "Super Soul Sunday" program in Nov. 2013 to discuss his latest book, What We Talk About When We Talk About God (HarperOne, 2013), which won high praise from the media giant and was her premiere pick for the "Oprah's Super Soulful Book of the Month."
"The ideas Rob sets forth in his books, Love Wins and What We Talk About When We Talk About God, opened my heart and my mind. People like him are the reason I set out to build OWN in the first place: to be able to gather a global community of like-minded seekers," Winfrey wrote last year.
While Bell remains controversial among some conservative and evangelical Christians for questioning a literal, eternal hell in Love Wins and voicing support last year for same-sex marriage, his work continues to resonate with a growing audience.