The Salvation Army's 'Doughnut Day' Puts a Smile on Veterans' Faces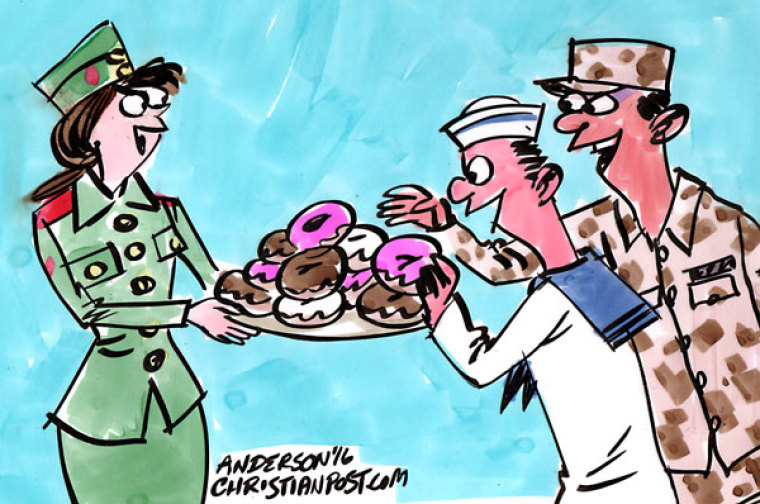 LOS ANGELES – The Salvation Army in Southern California helped those attending a National Donut Day event locally on Friday remember that the day first began in 1938 in the city of Chicago as a way to honor the organization's "doughnut lassies" from World War I.
Beginning in 1917, approximately 250 Salvation Army volunteers provided assistance during World War I to American soldiers in battle on the front lines in France.
Two female Salvation Army officers, Ensign Margaret Sheldon and Adjutant Helen Purviance had an idea to "comfort our soldiers with good home cooking, using their limited ingredients to fry up, sometimes in helmets, delicious doughnuts for the boys," organizers said.
Read more at http://www.christianpost.com/news/salvation-army-reveals-real-reason-for-national-donut-day-uss-iowa-battleship-backdrop-for-la-event-164820/#EqM3trgwcee4tcVR.99