'The Shack' Book Sales Soar, Tops Best-Seller Lists Despite Controversy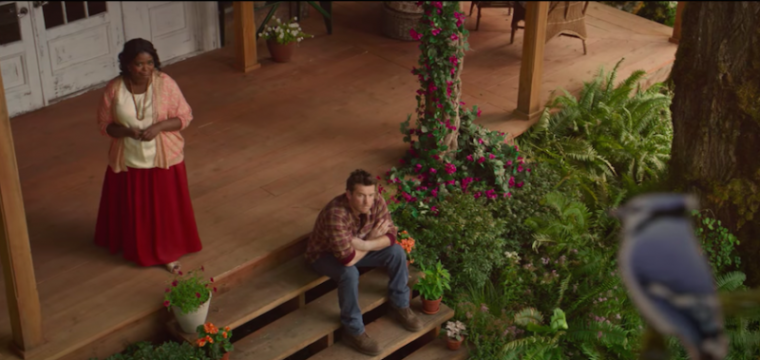 Book sales for The Shack continue soar, boosted by the recently released movie of the same name, with the novel sitting on top of best-seller lists despite the controversy it has generated.
USA Today reported on Wednesday that The Shack, which deals with searching for faith amid deep personal tragedy, has been at the top for four consecutive weeks.
"The Shack has spent 211 weeks on USA Today's list, debuting at No. 143 on Jan. 24, 2008. But it quickly became a phenomenon, and by July 24, 2008, had risen to No. 2," the article explained.
"With the movie, the book returned to the top 50 in January in anticipation of the film and first appeared at No. 1 on March 2, the same week the film opened nationwide."
A previous interview with Young from 2008, led by Sheridan Voysey, former host of Open House on Hope 103.2, was meanwhile republished on Wednesday by Eternity news, which responds to some of the controversies the book and the movie have generated.
Author William P. Young explained back then that he chose to portray God as a "large black African-America woman" because he was looking for someone who displayed "nurturing, loving, in-your-face-but-I'm-absolutely-committed-to-you-unconditionally kind of qualities."
He shot back at critics who say that God should not be portrayed on screen, asking whether "the Sistine Chapel is blasphemous because these incredible artists — Michelangelo and DaVinci and all these guys — portrayed God in imagery?"
"The issue with imagery [in the Bible] is worship. Do I actually believe that God is a large black African-American woman? Of course not," Young asserted.
Some, such as Southern Baptist Theological Seminary President R. Albert Mohler Jr., warned that "The Shack," which also portrays the Holy Spirit as a woman, could be misrepresenting what Christians believe.
"The real danger, the seductive danger of 'The Shack,' is that it's presented as a retelling of the Christian story," Mohler said on his podcast "The Briefing" earlier in March.
"The Bible warns against any false depiction of God and calls it idolatry. Making that into a compelling story just compounds the theological danger, and when all of this is added to the creative storytelling power of Hollywood, it also becomes very seductive."
Jerry Newcombe, the senior producer and on-air host and a columnist for D. James Kennedy Ministries, added in an op-ed for The Christian Post: "I felt the movie was too New Age for my tastes. If Oprah Winfrey were to make a 'Christian' movie, 'The Shack' would be it. I felt it took too many liberties with the Person of God. God commands us to not to make any graven images."
But others, like Roger E. Olson, professor of Christian Theology of Ethics at George W. Truett Theological Seminary of Baylor University, who says that he is of an evangelical Baptist persuasion, defended the film.
"May I just say that I am very disappointed in some evangelical Christians' responses to both the book and the movie; in my opinion some of them are extremely shallow and dismissive," Olson said in his review.
"Calling it a 'Christian theological message' does not imply agreement with every point of the message. This writer believes it is always important especially for Christians to be biblically discerning when reading any book or watching any movie," he added.