'The Voice' Winner Jordan Smith Sings at Saddleback Church Christmas Service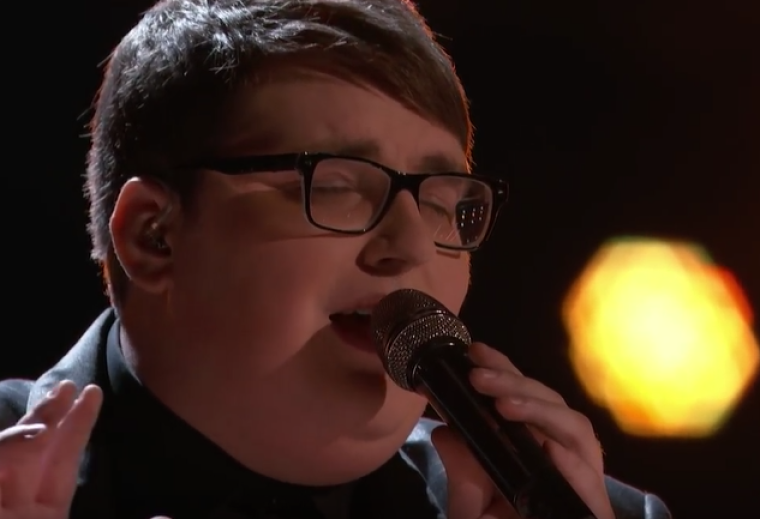 Jordan Smith, "The Voice" season 9 winner, was on hand Tuesday evening at Saddleback Church's Lake Forest campus to kick-off its Christmas season services.
Saddleback Pastor Rick Warren tweeted the news to followers Monday. "Tomorrow 6:00pm #JordanSmith winner of #TheVoice will be kicking off our Christmas services with us. Be there!"
Smith, a vocal Christian who attends the evangelical Lee University in Tennessee, lent his dynamic voice and mastery of the Christmas music genre to the service. The 21-year-old is no stranger to Christmas tunes. His versions of holiday songs have been wildly popular — his cover of "Mary, Did You Know" topped the Digital Songs chart with 161,000 downloads sold during the week ending Dec. 17, according to a report by Billboard.
Sales of the Christmas song were so brisk that it took the No.1 spot on Hot Christian Songs. Not only does Smith have the top position on lockdown, but his cover of "Hallelujah" sits at No. 2 on that chart, and his rendition of "Great Is Thy Faithfulness" holds the No. 8 slot.
Saddleback's Christmas services are hosted across its 17 locations and run from Dec. 22 through Christmas Day. The church promises "a Christmas service with your favorite carols and an inspiring message from Pastor Rick Warren" — Tuesday's message was "A No-Fear Christmas." Entire families are encouraged to attend, although the church does offer a children's program through Saddleback Kids, an interactive experience intended for kids to enjoy the hope of Christmas, according to the church's website.
Saddleback Church was just one stop in what has been a flurry of public appearances for Smith since his "The Voice" win. He received a hero's welcome in his hometown of Harlan, Kentucky, on Monday, complete with a parade in downtown Harlan, followed by a program held at the Harlan Center. Afterwards, Smith hosted a meet and greet with fans.
With his music career just getting started, Smith is looking forward to finding his place within the music industry. " ... I'm excited to find my sound and figure out what that's going to be, and then find the right way to market that and get it out there ..." he told Yahoo Music this week.
With popularity in both the Christian and pop genres, it remains to be seen exactly which musical path Smith will pursue. The singing sensation has made it clear, though, that eventually he intends to express himself as an artist through mediums other than music.
"I don't want to confine myself to just music. I think eventually I'll grow out of that box and do other things, and hopefully inspire people in other ways."