The Water Diviner: Russell Crowe Amid Ottoman Political Correctness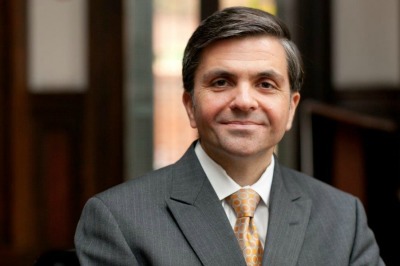 Does Russell Crowe's new WWI-era film "The Water Diviner" aim to demonize Christianity and exalt Islam? Or is it just a poignant story of an Australian father after the war searching for the bodies of his army sons killed by the Ottomans at Gallipoli?
When Crowe's bereaved wife commits suicide, the vicious local Catholic priest in the Australian outback chides Crowe's non-church attendance since his sons' deaths and refuses to bury his wife in consecrated ground. The griminess of the rural Catholic Church contrasts with the glories of the grand mosque in Constantinople, which dazzles the Crowe character after he disembarks from his boat. He's asked if Australia has such splendor, while unmentioned is that the mosque is a conquered church, of course.
Crowe finds lots of warmth among the Turks of Constantinople, which is occupied by their conquerors, the British, who are quite snarky and unsympathetic to the grieving Australian father who's come so far in search of his sons. A compassionate Turkish army officer who served at Gallipoli helps Crowe find his sons' graves, and draws Crowe ultimately into his machinations with the emerging Turkish nationalist movement under Kemal Ataturk, which is rising up against the occupying Western powers and their Greek allies, who are invading what became Turkey.
In search of one son who may have survived as a prisoner of the Ottomans, Crowe accompanies his Turkish officer friend and his nationalist cohorts into the hinterland. Their train is ambushed by murderous Greek forces, clad in black, vicious, grunting, and grimacing like wild boars. Crowe sportingly whacks one deserving Greek with a cricket bat, so he and his Turkish friend can escape. They travel to a village where indeed Crowe's miraculously surviving son is sheltering in an old church.
An old church? Likely such a village was Greek, which is unremarked. But the snarling and rapacious Greek forces attack, sending the natives scurrying, while Crowe and his son escape to the safety of Constantinople. He now regrets sending his sons off to serve "king and country." But in a backhanded compliment to that king and country, when a Turk asks why the British fought in WWI when they had no territorial ambitions, he explains that his country fights for principles, not for land. He doesn't sound too sarcastic.
Crowe has meanwhile succumbed to the charms of a beautiful young Turkish widow (Olga Kurylenko) who lost her husband at Gallipoli. The film's only negative portrayal of Islamic culture is the drama with her brother-in-law, who demands she become one of his several wives, in accordance with custom. Other Turkish women in public veil their faces, while the daring young widow only covers her head, while dressing at home like a Western woman.
Of course, after Ataturk seized power, he secularized public life and banned such Islamic practices, including even fezzes for men. But the film doesn't preview the future of Turkey, instead closing with the likely merger of Crowe and the Turkish widow. When Crowe is shown burying his sons back at Gallipoli, amid many other British burials, there is briefly seen the profile of a Greek priest, which seems odd. Surely British burial teams dispatched to inter thousands of their fallen comrades would have brought their own chaplains.
That scene is a brief non-negative citation of Christianity. There is reference to the 1919 Greek occupation of Smyrna, seen by the Turks as aggression, without mention that Greek forces were trying to protect Greek populations in Anatolia. These events occurred during the second Turkish genocide, after the war, against the Armenians, many of whom fled to Smyrna for protection. Of course the film doesn't cite the genocide, which would distract from the narrative of Turkish Muslims as victims of Western occupiers and their Greek jackal minions.
One of the final acts of the Armenian genocide and ouster of Greeks from Asia Minor was the 1922 catastrophe at Smyrna, after the Turkish nationalist army under Ataturk had reoccupied it, leaving several hundred thousand Greeks and Armenians desperate to escape. Many thousands were killed by the Turks. A New York Methodist minister organized the evacuation of an estimated 250,000 with help from the U.S. Navy. This heroic episode is the topic of a new book called The Great Fire: One American's Mission to Rescue Victims of the 20th Century's First Genocide.
Such a story of horror and heroism doubtless would make a powerful, inspirational film. Maybe Russell Crow could even play the rescuing Methodist minister. What are the chances that Hollywood make such a film? Probably about zero.
Movies are entertainment. The Water Diviner claims to be based on some real events, but those events are highly selective. While finding humanity on the Turkish side is defensible, portraying the Greeks merely as monsters is not. That the film is released on the 100th anniversary of the first Armenian genocide, which is unmentioned, makes it all the more lamentable. But at least Russell Crowe did find his soul mate in the person of that young and very attractive Turkish war widow.
This article originally appeared on the website of the American Spectator.
Prior to joining the IRD in 1994, Mark worked eight years for the Central Intelligence Agency. He is a graduate of Georgetown University and is a native of Arlington, Virginia. A lifelong United Methodist, he has been active in United Methodist renewal since 1988, when he wrote a study about denominational funding of pro-Marxist groups for his local congregation. He attends a United Methodist church in Alexandria, Virginia. Follow Mark on Twitter
@markdtooley
.