Theologian explains why there's 'no difference' between how Old, New Testament saints are saved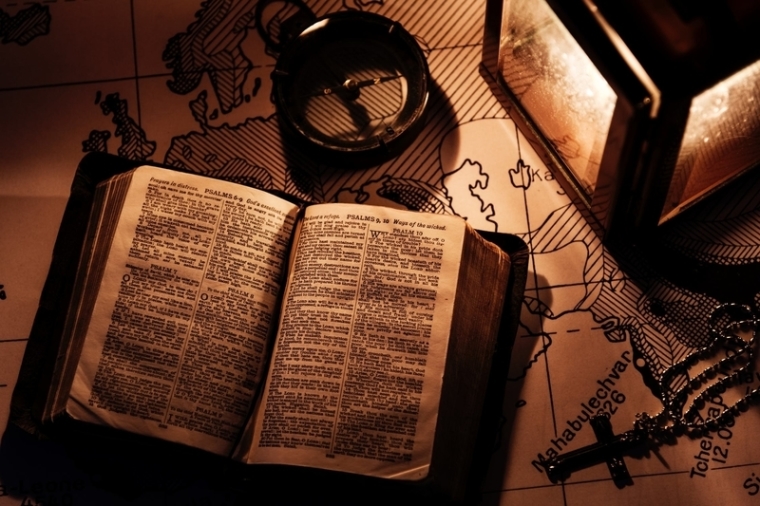 Just like Christians today, the Old Testament saints were saved through faith — even though that faith lacked the clear connections to Jesus that we can see today, Gospel Coalition President Don Carson has explained.
Carson, who's also a research professor of New Testament at Trinity Evangelical Divinity School in Deerfield, Illinois, recently said that, in a broad sense, there is "no difference" between the way the Old Testament saints were saved and the way New Testament saints are saved.
"Old Testament believers were saved by grace through faith, by the grace of God whom they trusted according to His own promises," he contended.
Unlike Christians today, however, Old Testament believers were required to observe Mosaic law, such as worshiping at the Tabernacle; participating in the sacrifices of the Day of Atonement; and observing Passover. And, just like in the original Passover, when the Israelites sprinkled the door of their house with blood, the angel of death would pass over and spare them.
"And very few of these people saw clearly how some of these sacrifices pointed forward to the ultimate sacrifice," Carson said. "Nevertheless, they took God at His Word; they believed Him, they exercised faith, and by God's good grace, the wrath of God was put aside. Thus, by God's gracious arrangement of things received by the faith of the individuals and families of Israel, they were spared."
The repeated celebration of the Passover event ultimately created a trajectory that points forward to the ultimate Passover Lamb, which leads Apostle Paul to write to the Corinthians and say, "Christ, our Passover has been sacrificed for us," he further explained.
"By the arrangement of God, the sins were dealt with, even if they did not see the whole arc of the redemptive story as clearly as we can see it by looking back the other direction," Carson said.
While New Testament books like Hebrews and Romans "had not yet been written to tie so many of these things together," the pieces were there, he continued.
"The Israelites were expected to take God at His Word and to trust Him to forgive their sins according to all of His mercies. The sacrifice is emblematic of the ultimate sacrifice that was yet to come," he said. "So in that sense, believers in the Old Testament were saved by grace through faith, but we do see a lot more clearly how that works out in God's great redemptive plan that focuses finally on Christ."
A number of evangelical leaders have weighed in on the question of how people in the Old Testament were saved, as the misconception that the Israelites were saved by their obedience to the law of Moses and not by grace is quite common.
Previously, Pastor John MacArthur said there's only been one way of salvation in all of God's redemptive history — and that is faith alone.
He pointed to the parable of the Pharisee and the Publican in Luke 18:9-14, where a Pharisee, obsessed by his own virtue, is contrasted with a tax collector who humbly asks God for mercy.
"They were saved by pounding on their chest, looking at the ground, realizing they had nothing in themselves but judgment coming and saying 'God, be merciful to me, a sinner,'" MacArthur said. "That is the kind of repentance that marks an Old Testament true believer, and a cry for God to save him simply because he believed and trusted in God."
He added, "That faith, that penitent kind of faith, was counted as righteousness, and righteousness was imputed to him based upon a sacrifice that was to come in the person of Christ which reached back all the way to the beginning of redemptive history as it reaches forward all the way to the end of redemptive history ... faith alone."
"It's always been faith, and it's a faith that recognizes a sinners sinfulness and recognizes nothing good in the sinner that he can do to gain God's forgiveness and God's favor. He throws himself at the mercy of God," he said.
Still, W. Robert Godfrey, president and professor of church history at Westminster Seminary California, said it's important to remember that the term "faith alone" is in a sense an abbreviation.
"Because of the misunderstanding of faith in our time, it would be better to avoid the abbreviation sometimes and say 'we're saved by faith in Christ alone,'" he said. "If we just say 'by faith' that may mean we're looking at ourselves and what we're doing, and that's not what the Reformation meant by faith. Faith is always looking away from yourself, is always looking to Christ and resting in Christ."
He added, "All of the Old Testament saints were saved by faith in the Christ who was to come, just as we're saved by the Christ who has come."