5 types of American evangelicals; new report contributes to 'what is evangelicalism?' debate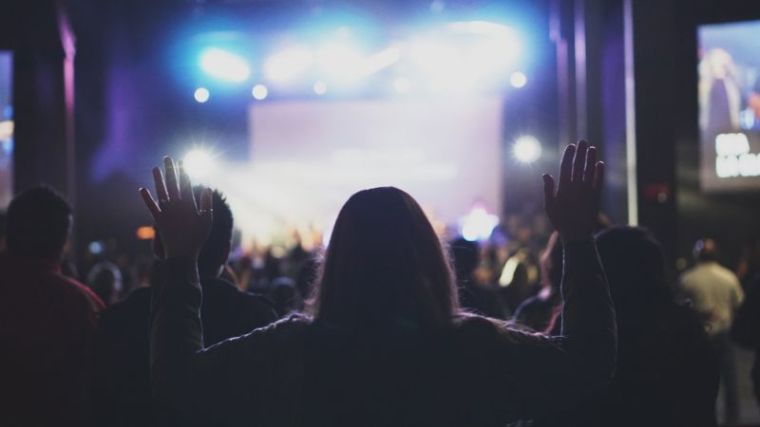 The essence of evangelicalism has become a central concern among evangelicals since the election of President Donald Trump. In light of these debates, a new report presented a typology of five varieties of American evangelicalism.
The Nov. 1 report, "The Varieties of American Evangelicalism," was conducted by the Center for Religion and Civic Culture at the University of Southern California. The five types are: Trump-vangelicals, Neo-fundamentalist evangelicals, iVangelicals, Kingdom Christians, and Peace and Justice evangelicals.
Three criteria were used to come up with the groups: "First, each type shares a basic agreement on evangelical theology. Second, they each understand themselves as existing within the larger tradition of American evangelicalism, whether or not they refer to themselves, their churches and other organizations as 'evangelical.' And third, their theology motivates how they act in the world, including appropriate social and political actions, and attitudes toward people who do not share their religious commitments."
The report notes that some evangelicals don't fit neatly into any single category, can move among categories, or belong to more than one category. As an example, the report notes that Russell Moore, president of the Southern Baptist Convention's Ethics and Religious Liberty Commission, is categorized as a neo-fundamentalist evangelical but agrees with peace and justice evangelicals on some issues.
There appears to be a wider range of theological views within certain categories, as evidenced by the fact that Tim Keller and Creflo Dollar are both mentioned as "notable figures" for iVangelicals.
Trump-vangelicals are Christian nationalists. The core of Trump's base, they are mostly white but include some Latino and black pastors. They value access to political power and many believe God chose and blessed Trump in order to "make American great again." Notable figures include Pat Robertson, James Dobson, Franklin Graham and Jerry Falwell Jr.
Neo-fundamentalist evangelicals are also part of Trump's base, but seek to keep a distance from him and are more critical of his moral failings. They emphasize personal morality and their understanding of correct theology. Notable figures include Al Mohler, John MacArthur and Tony Evans.
iVangelicals arose from the megachurch movement. While more or less politically conservative, they don't emphasize politics and avoid the appearance of partisanship. Mostly white and suburban, they center on Sunday worship and personal betterment. Notable figures include Joel Osteen, T.D. Jakes and the pastors for Hillsong.
Kingdom Christians attend small, mostly non-white, churches that often reside in urban-area rented spaces. They don't usually self-identify as evangelical but hold evangelical beliefs. Their politics and outward involvement tends to be hyper-local, with emphases on poverty and racial injustices. Notable figures include Greg Russinger, Kevin Haah and Rev. Lee de León, though it's rare for Kingdom Christian pastors to have a national profile.
Peace and justice evangelicals comprise what is commonly referred to as the "Evangelical Left." With its origins in 1973's "The Chicago Declaration of Social Concern," they are politically active and liberal. While mostly active in the Democrat Party, they often find themselves to the left of Democrat Party leaders. They side with, and care about, the same issues most liberals care about — war, poverty, racism, immigration — but some are pro-life on abortion (though they tend to not emphasize making abortion illegal). Notable figures include Jim Wallis, Tony Campolo, William Barber, Soon Cha Rah, David Gushee and Shane Claiborne.
While a perennial problem for historians and social scientists, the problem of defining evangelical was popularized by the election of Trump. According to 2016 election exit polls, 81 percent of self-identified white evangelicals who voted, voted for Trump. A more reliable dataset that came out later showed a slightly lower number — 75.8 percent. The oft-quoted 81 percent number has continued to raise several issues of debate, such as: Should non-whites be excluded? Is self-identification the best way to identify an evangelical? What about those who identify as evangelical but don't hold evangelical beliefs? What about those who hold evangelical beliefs but don't identify as evangelical? Is "white evangelical" now simply a political category with no theological significance?
To better understand some of these issues, in December 2017, LifeWay Research released a report on evangelical beliefs using survey research it conducted. It found that among those who self-identify as evangelical or born again, only 45 percent hold evangelical views. Among those who hold evangelical views, 31 percent don't self-identify as evangelical.
The National Association of Evangelicals also sought to clarify the confusion over evangelical identity in the Trump era with a May 28 statement, "Evangelicals — Shared Faith in Broad Diversity."
"Because there are millions of us in the United States and far more of us in other countries around the world, there are subgroups identified by where we live, how we vote, the level of our education or even our local cultural expressions," the statement read. "Each has distinctive beliefs and practices that may be unfamiliar or uncomfortable to one another. Sometimes these subgroups or their leaders are identified as typical of all evangelicals even though there is no consensus, connection or communication between them."
Evangelicals are identified by four basic truths, regardless of political beliefs, the NAE statement continued. Those are:
The Bible is the highest authority for what I believe.
It is very important for me personally to encourage non-Christians to trust Jesus Christ as their Savior.
Jesus Christ's death on the cross is the only sacrifice that could remove the penalty of my sin.
Only those who trust in Jesus Christ alone as their Savior receive God's free gift of eternal salvation.