Christian therapist sues Washington over law banning sexual orientation therapy for minors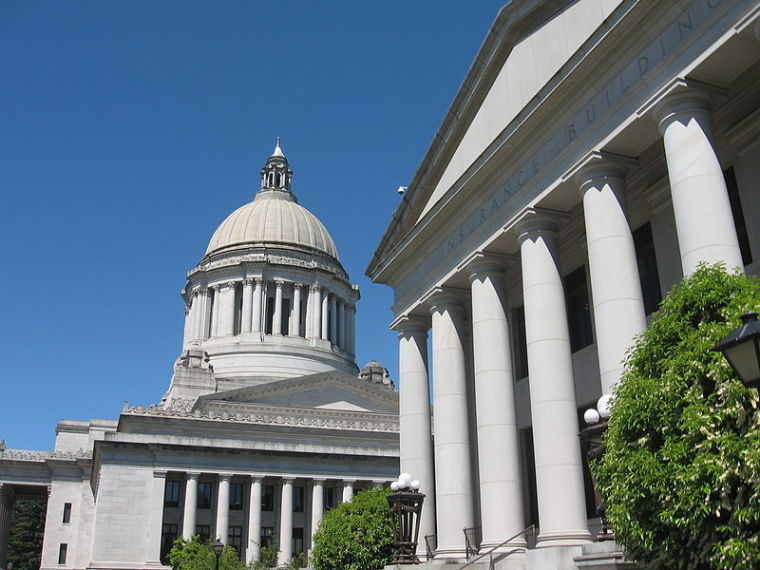 A licensed therapist is suing Washington state over its ban on sexual orientation counseling for minors, a practice described by critics as "conversion therapy." 
In a lawsuit filed last Thursday in the U.S. District Court of the Western District of Washington at Tacoma, licensed marriage and family therapist Brian Tingley contends that Senate Bill 5722 constitutes a "denial of free speech rights" that is guaranteed by the First Amendment. 
The lawsuit calls the measure "relating to restricting the practice of conversion therapy" a violation of the Due Process Clause of the 14th Amendment due to its vagueness.
The law was signed by Washington Gov. Jay Inslee in 2018.
Defendants in the lawsuit are Attorney General Bob Ferguson, Secretary of Health Umair Shah and Assistant Secretary of the Healthy Systems Quality Assurance Division Kristin Peterson.
The legal nonprofit Alliance Defending Freedom, which is devoted to defending First Amendment rights, represents the plaintiff in his legal proceedings. 
Tingley is a Christian whose "faith informs his views concerning human nature, healthy relationships, and what paths and ways of thinking will enable his clients to achieve comfort with themselves and live happy and satisfied lives."
Tingley has maintained "a private practice of counseling since 2002, working with adolescents, adults, and couples on a wide variety of matters." He currently practices in the Tacoma suburb of Fircrest. 
Senate Bill 5722 regulates "the professional conduct of licensed health care providers with respect to performing conversion therapy on patients under age eighteen" by classifying the performance of such therapy as "unprofessional conduct" for a "license holder."
The law cites the state's "compelling interest in protecting the physical and psychological well-being of minors, including lesbian, gay, bisexual, and transgender youth, and in protecting its minors against exposure to serious harms caused by conversion therapy."
Attorneys for the plaintiff characterize the law as the "Counseling Censorship Law," maintaining that the measure "seeks to impose uniformity and silence dissent on topics about which both clients and counselors hold differing views motivated by ideology, faith beliefs, and differing interpretations of science."
Additionally, the lawsuit accuses the state of Washington of seeking "to impose its own new orthodoxy concerning sexual morality, human nature, personal identity, and free will." 
The law defines "conversion therapy" as "a regime that seeks to change an individual's sexual orientation or gender identity" and applies to efforts to "change behaviors or gender expressions, or to eliminate or reduce sexual or romantic attractions or feelings toward individuals of the same sex."
Attorneys for Tingley believe that the provided definition of "conversion therapy" is "vague, content-biased, and biased against one perspective or point of view."
Senate Bill 5722 states that the ban on "conversion therapy" does not apply to "religious practices or counseling under the auspices of a religious denomination, church, or organization that do not constitute the performance of conversion therapy by licensed health care providers on clients under age eighteen."
However, ADF attorneys believe that is a "sham exemption" because the exemption does not apply to practicing Christian counselors like the plaintiff who wish to "help fellow Christians who seek his assistance to live consistently with the teachings of their shared faith."
"Over the years, Plaintiff Tingley has had multiple clients, including minor clients, who experienced unwanted same-sex attraction and desired Mr. Tingley's help in reducing those attractions so they could enter into heterosexual romantic relationships and the family lives which they longed for, and also so they could live in a manner consistent with the moral teachings of their Christian faith," the lawsuit reads. 
Tingley's attorneys noted that minor Christians struggling with other vices, including pornography addiction, come to their client seeking help so they can live their lives in accordance with their religious beliefs.
However, they warned that Senate Bill 5722 deprives Tingley of his "right to practice his religious beliefs by speaking to clients on topics of gender identity and sexual attractions and change in a manner consistent with the teachings of his faith and that of his clients." 
As a result of concerns about facing repercussions under the "Counseling Censorship Law," Tingley "is not able to freely and without fear speak what he believes to be true, and his client is therefore denied the right to receive open and uninhibited thoughts from his or her chosen counselor."
Potential punishments for failing to abide by the terms of the law include "substantial fines, suspension from practice, and even loss of … license and livelihood," ADF contends. 
The law and similar legislation enacted in other states reflect the view among many Democrats and LGBT activists that sexual orientation is an immutable characteristic instead of a choice.
This view manifested itself during Supreme Court Justice Amy Coney Barrett's confirmation hearings last year. Sen. Mazie Hirono, D-Hawaii, took issue with Barrett's previous use of the term "sexual preference" to describe an individual's sexual orientation.
The lawsuit pushes back on this narrative, pointing to a review of scientific literature that found that "[A]rguments based on the immutability of sexual orientation are unscientific, given that scientific research does not indicate that sexual orientation is uniformly biologically determined at birth or that patterns of same-sex and other-sex attractions remain fixed over the life course." 
Bans on sexual orientation counseling for minors have received a mixed reaction from the judicial branch thus far.
Last year, the U.S. 11th Circuit Court of Appeals ruled bans on "conversion therapy" in Palm Beach County and Boca Raton, Florida, unconstitutional. In 2019, a federal judge in Maryland dismissed a lawsuit against the state's Youth Mental Health Protection Act.