5 Things to Look for at the Southern Baptist Convention Meeting in Dallas
5 Things to Look for at the Southern Baptist Convention Meeting in Dallas
Protest Against the Mistreatment of Women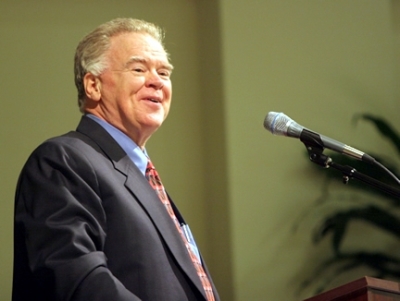 During the Southern Baptist Convention, a group of activists is planning to hold a protest against the mistreatment of women within the denomination.
Called the "For Such a Time as This Rally," the demonstration is scheduled for Tuesday and came in response to the recent scandals involving former SBC President Paige Patterson, who was originally scheduled to give the convention sermon for the annual meeting. 
"The time has come for women to be respected and honored within the churches of the Southern Baptist Convention  — as Scripture teaches," stated the group in a press release.
"The time has come for a clergy sex offender database for the Southern Baptist Convention ... The time has come for mandatory training of all pastors and SBC seminaries on the issues of domestic abuse and sexual assault."
For his part, Patterson, who was recently terminated as president emeritus of the Southwestern Baptist Theological Seminary, announced last week that he withdrew from his scheduled speech at the SBC meeting.
In a letter sent to SBC President Steve Gaines, Patterson explained that he was recusing himself from delivering the sermon following a lot of "soul-searching before our God" and to "contribute to harmony within the Southern Baptist Convention."
"All of this I do with a heart full of confidence in our God and with the hope that He will favor the Convention and her churches with the benediction of heaven," wrote Patterson.