Think Religious Liberty Isn't Important This Election? Speak to Eric Walsh.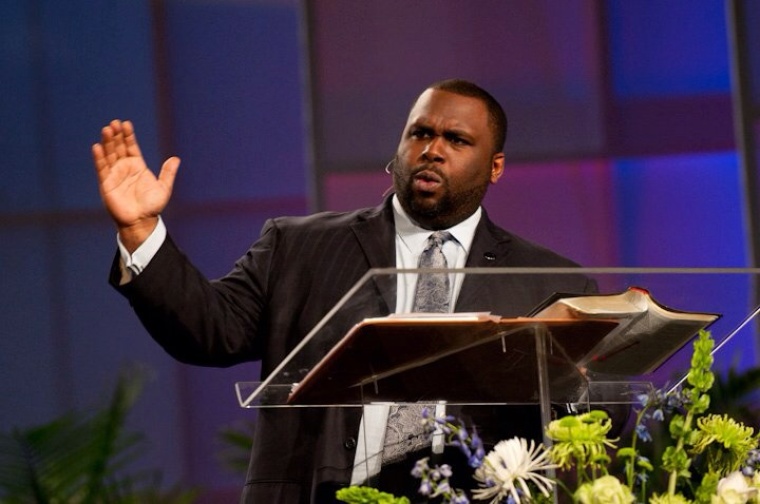 Dr. Eric Walsh is an accomplished public health expert who was looking forward to his new job with the Georgia Department of Public Health. After he was given the job, however, the state decided to review some sermons he had delivered as a lay minister at his church. After its theological inquiry, the state decided it didn't like Dr. Walsh's beliefs and fired him.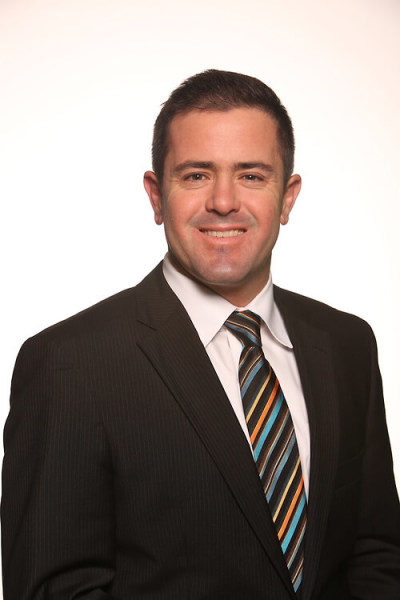 Last week, Georgia was at it again, demanding that Dr. Walsh turn over sermons and other private religious materials as part of his ongoing lawsuit against the state. While the state has slightly tempered its approach, the ridiculousness of its request only underscores the outlandish nature of this entire case.
What legitimate reason could Georgia have for examining what Dr. Walsh was preaching? How could the government think this was acceptable?
Such open and blatant religious discrimination should not be tolerated anywhere, yet it has been festering in Georgia, a state whose governor hasn't exactly been sympathetic to people of faith.
Republican Governor Nathan Deal has permitted an environment to form at the top levels of his state government in which bureaucrats believe their treatment of Dr. Walsh is acceptable. The Governor also rejected religious liberty legislation last year, claiming it wasn't needed. Dr. Walsh's case should disabuse anyone — including the Governor — of that notion. This election season, voters in Georgia and across the country should take note on this point. If a candidate can't agree that a wrong was done to Dr. Walsh, they are no friend of religious liberty.
Many may be apathetic about voting this year. They may not see religious liberty as affecting them personally. The Walsh case should enlighten them.
If Dr. Walsh's personal religious activities are not off-limits, who is safe from overreaching government? Would we agree the government has the same power over us after we preach a few Sundays in our own church? By the logic of the state of Georgia in the Walsh case, it would.
We need to remember that it easily could be us in Dr. Walsh's shoes, and that our liberty is affected by our choices in the voting booth.
Many other voters may not be enthused about the candidates on the ballot this year. However, the consequences of staying on the sidelines are far too great. The contests at the federal, state, and local level are crucial for the issue of religious liberty, and highlight vast differences between candidates who are on the side of big, intrusive government all too happy to suppress freedom in the name of "nondiscrimination," and those on the side of the individual seeking to freely live out their faith in all aspects of their lives.
The new Republican and Democratic Party platforms are crystal clear on this; the former stands for freedom and the latter simply does not. Don't take my word for it; compare them yourself. If you are not energized by voting for a specific candidate, look at the platform. And remember the importance of all the races on the ballot.
Dr. Walsh's case isn't the first religious freedom alarm bell that has sounded in recent years. Not too long ago, the mayor of Houston subpoenaed sermons from certain pastors after they spoke up against an intrusive nondiscrimination ordinance the mayor wished to impose on the city. Elsewhere around the country, religious nonprofits are being forced to shut down because they can't violate their consciences and comply with big government's imposition of various heavy-handed nondiscrimination laws as a condition of continuing to place adopted children and serve communities as they always have done. Public employees and officials are being forced out of public life because they don't hold the "right" views on the nature of marriage. Small business owners are fined over a hundred thousand dollars by government intent on imposing its views on its people.
Aside from their injustice, these events subvert the relationship between governor and governed. Government was never meant to impose its own views on the citizen, but to protect the individual's liberty in the face of its ever-growing power. Regardless of one's religious views, all people who love freedom should be able to agree on this.
Yet not everyone currently running for office does agree. This election, we have a duty to know which candidates will keep government out of our hair and allow us to live out our faith freely, and who will not — and vote accordingly. We face stark voting choices this year, and our choices are important.
Will we stand up for Dr. Walsh this election season? Will we stand up for ourselves?
Travis Weber, J.D. is director of the Center for Religious Liberty at the Family Research Council.