This A Capella Version of 'Angels We Have Heard on High' Will Blow You Away With Perfect Harmony (VIDEO)
This A Capella Version of 'Angels We Have Heard on High' Will Blow You Away With Perfect Harmony (VIDEO)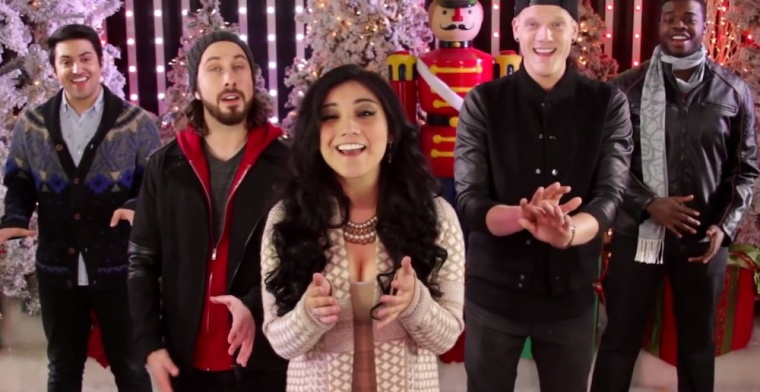 'Tis the season for Christmas carol videos of every kind, and a cappella YouTube sensation Pentatonix has chimed in with this jaw-dropping, beat-boxing rendition of "Angels We Have Heard on High." With layer upon layer of mouth-made percussion, bass notes and harmonies, the video is an epic performance that announces the birth of Christ.
Pentatonix was founded by three high school friends in Arlington, Tex, and gained popularity with their cover videos of popular songs. As of today, their 32 videos have been viewed nearly 250 million times.
The group has found success offline as well, winning the third season of singing competition 'The Sing-Off' on NBC. The victory earned them $200,000 and a recording contract with Sony.
For more Christmas music from Pentatonix, check out "PTXmas," their collection of carols from November 2012.
Spread Christmas love and SHARE this beautiful worship song!