This Eerie Election Season Is No Surprise to God
This Eerie Election Season Is No Surprise to God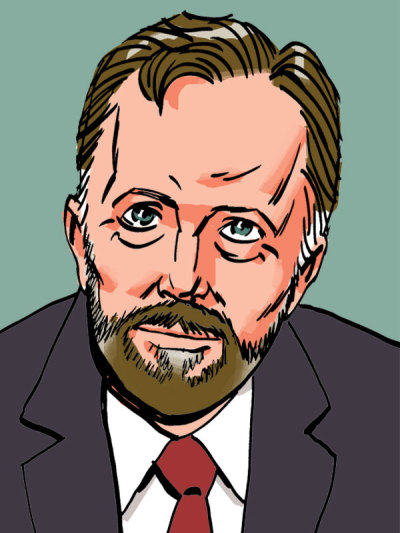 We now live in a very eerie, disorienting, disheartening time.
Just when America needs trusted leadership, after two high profile conventions we have two major candidates who are generally not liked and distrusted. Just when we need leaders who unify, we are offered two leaders of their political party tickets who are not inspiring or attractive to most voters.
How did that happen? Is our moral vacuum disorienting us Americans?
What are the Lord's purposes for his followers in this eerie situation? Can we be transformative? Is this an especially divine moment to make cogent, compelling cases for the enduring merits of Biblical values?
Perhaps something more elemental is needed — since this time we may have gotten the candidates we Americans deserve!
At the same time, 2016 is an immensely exciting political year! For the first time in American history a noted woman — First Lady, Senator, Secretary of State — has been nominated for president by a major party. Also, for the first time in American history, an immensely successful business person and "reality TV" celebrity who has never before run for political office has been nominated by a major party for the highest elected office. Can we honor these achievements? How should we celebrate these momentous milestones?
So you see, for better or for worse, significant events are happening right before our eyes! What does the Lord want us to see? Because many political traditions are being shattered, new unfamiliar opportunities are opening. Our eerie situation may be a wake-up call to alert us that we are in a new era. There are fresh potentials for both learning and leadership quickly arising around us.
As discouraging as this noisy and divisive time of 2016 electioneering can be, it is no surprise to God!
The Lord has entrusted each of us with this political chaos and national moral vacuum because he knows that none of us is called to be a victim. Instead, we all are empowered to rise to "golden opportunities" to make measurable, transformative, Godly differences, wherever we can. After all, the Apostle Paul says, in every challenge we can have complete victory through Christ Jesus who loves us.
Therefore, please let me suggest three kinds of effectual actions each of us can take now to make this Election 2016 season much better — and even to become memorable in extraordinary and positive ways.
First, let us pray earnestly. Pray for the candidates, the voters, and everyone else — on all sides. Pray for yourself and others you know, praying that we might all be spiritually shrewd in our pursuit of innocence, righteousness, and peace this year — as Jesus taught us. And let us pray for America and the world that somehow the Lord will be honored and glorified throughout all of this election craziness, disappointment, and turmoil.
Second, let us speak truthfully. With both major candidates so obviously flawed, it is a mistake to be totally one-sided. In a recent essay, an excellent evangelical leader spent 65% of his article laying out his three non-partisan criteria for candidates:
1. Biblically balanced agenda
2. truth
3. civility.
The remaining 35% of his essay was a only a blistering attack on Donald Trump's failures in "civility." With "truth" as one of his three criteria, one would hope to see also at least a comment about Secretary Hillary Clinton's frequent lies and lies about her lies.
Not only is it OK to criticize both major presidential candidates — this year it may be even necessary!
Since the Lord is neither a Republican nor a Democrat, ideological partisan loyalty is forbidden for believers. Let us be balanced and truthful, even if we also share our conviction that one candidate is less flawed than the other.
Third, let us work and speak Biblical truth into this community vacuum, into this present chaos of priorities. Biblical wisdom, light, and clarity matter greatly any time — and especially now. Judeo-Christian values are under attack and leaders with a divine purpose can make a difference — especially going forward.
A couple years ago we observed that the "Great Divorce" between Saving Gospel and Social Gospel was a remarkably failed and disappointing "divorce". Of the eight core, relevant, Biblical values that we outlined in those essays, four of them are more embraced by Democrats and four of them are more precious to Republicans. Consequently, it is the duty of informed followers of Jesus to work intelligently and bipartisanly to hold everyone accountable at least to these eight enduring Godly principles — now and going forward.
All eight principles are primary, and their sequence is not significant.
1. Nurture family life and protect children.
2. Protect the sanctity of all human life.
3. Pursue lasting reconciliation, especially including racial reconciliation.
4. Seek justice and compassion, especially for the poor and vulnerable.
5. Safeguard human rights.
6. Resolve conflicts and seek peaceful solutions.
7. Care for God's creation.
8. Defend religious freedom and liberty of conscience for all.
Let us completely call off the failed "Great Divorce" between Social and Saving Gospel. Let us affirm our one Lord Jesus Christ as both Lord and Savior in our lives and our communities again. The present election season of 2016 is a great opportunity to begin to make that significant step for what matters, again.
As we pray earnestly, speak truthfully, and commit to Jesus as Lord of all — including as Lord of all the messy political processes, permissions, and particulars — we will experience renewed community, vibrant hope, and divine joy ... even in the midst of this eerie election season
Dr. Paul de Vries is the president of New York Divinity School, and a pastor, speaker and author. He is a specialist in Biblical hermeneutics and ethics and a life-long advocate of Biblical activism.