'This Is Not Alton,' Mother of Muslim Beheading Suspect Apologizes to Families of Victims, Says He Was Raised Christian
Nolen Allegedly Told Investigators He Felt Oppressed at Work, Wanted a Raise
'This Is Not Alton,' Mother of Muslim Beheading Suspect Apologizes to Families of Victims, Says He Was Raised Christian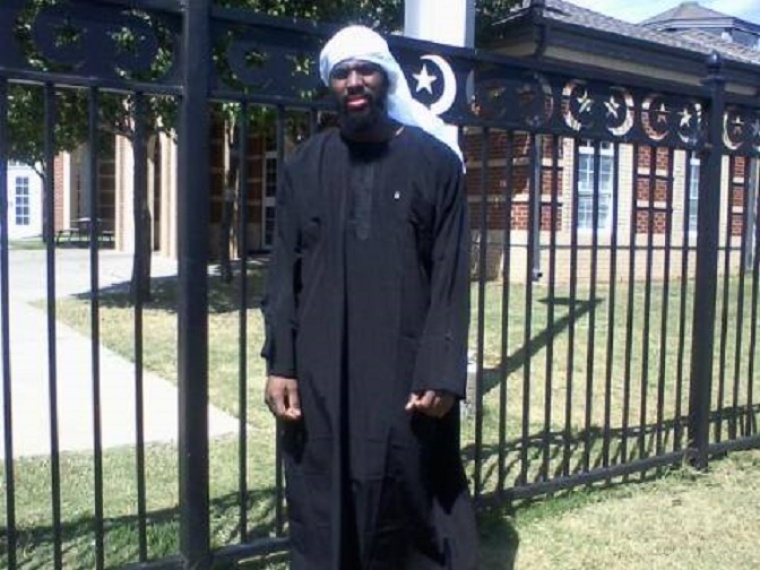 The mother of Oklahoma Muslim Beheading suspect, Alton Alexander Nolen, 30, recently apologized to the families of the victims he allegedly beheaded and stabbed after he was fired last Thursday, and said what he did was out of character as he was raised Christian.
"My son was raised up believing in God. That's what he believes," she Nolen's mother Joyce Nolen said in a video posted to Facebook and cited in a report in The Oklahoman.
"My heart is just so heavy right now. That's not my son," she said. "There is two sides to every story and we are only hearing one."
Alton Nolen allegedly, beheaded Colleen Hufford, 54, at the Vaughan Foods Facility in Moore last Thursday after he was fired from his job there. He was expected to be charged Monday with first-degree murder for her death, as well as assault and battery with a deadly weapon for stabbing another victim, identified as 43-year-old Traci Johnson.
Another side to the tragic story could be how Alton Nolen felt about his prospects on the job before he was fired.
According to CNN, he allegedly told investigators that he felt oppressed at work, especially about not getting a raise.
In her apology to the families of both women, Joyce Nolen said: "His family, our hearts bleed right now because what they saying Alton has done. I want to apologize to both families — because this is not Alton."
According to The Oklahoman, Alton Nolen was released from a two year stint in Oklahoma prisons and community correction centers in March 2013.
His sister, Paige Nolen, 27, revealed that he was very happy when he was offered a job at the food processing plant.
"He was so happy when he got the job," she said. "He was really happy because everyone he talked to told him it's going to be hard getting a job with the felonies. ... I'll never forget, you know, him feeling like he conquered it at that time."
Exclusive Op-eds from the Presidential Campaigns
According to Paige, Alton seemed like he was in a good place when they spoke at noon by phone on Thursday.
"When he called me, he was in high spirits," she said.
Sgt. Jeremy Lewis of the Moore Police Department said Alton Nolen, who was shot during his alleged attack on Johnson, was interviewed on Friday after he regained consciousness and noted that he could be transferred to jail sometime early this week.