This week in Christian history: Battle of Tours, Orthodox Church schism, first Dove Awards
Russian Church splits from Orthodox denomination – Oct. 15, 2018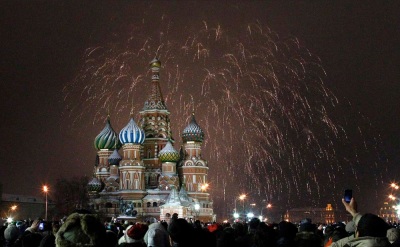 This week marks the anniversary of when the Russian Orthodox Church announced that it was cutting ties with the overall Orthodox Church community, including the prominent Ecumenical Patriarchate of Constantinople.
Russian Orthodox officials said at the time that the decision to sever ties came in response to Constantinople's decision to recognize the Ukrainian Orthodox Church as independent from Russian control.
"We now stand before a new church reality: we no longer have a single coordinating center in the Orthodox Church and we must very clearly recognize that," said Metropolitan Ilarion, the Moscow Patriarchate's head of external relations, in a statement at the time.
"The Constantinople Patriarchate liquidated itself as such a center."
For his part, then Ukrainian President Petro Poroshenko supported the decision to create an independent church, saying at the time that it was "an issue of Ukrainian national security" and "an issue of Ukrainian statehood."