Russian Orthodox Church Cuts Ties With Global Orthodox Community; Worst Schism Since 1054?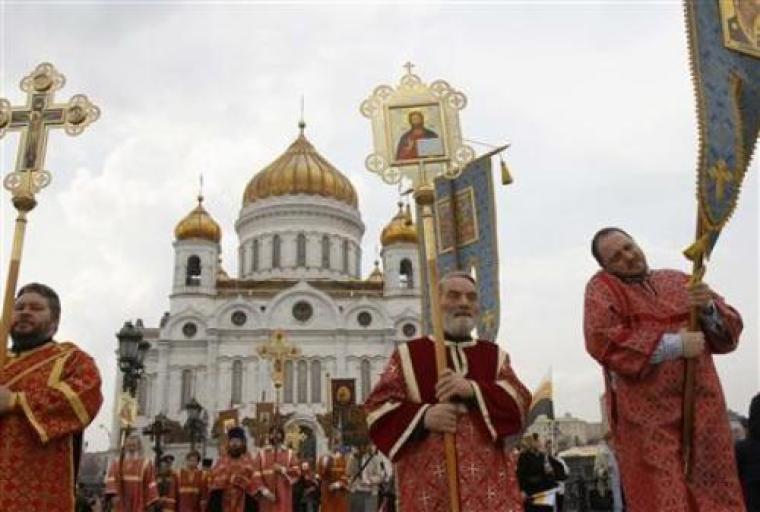 The Russian Orthodox Church has severed its ties with the central Orthodox Church community, in a move considered by some to be the worst schism the church has faced in nearly a thousand years.
Russian Orthodox Church officials said on Monday that the decision to cut ties with the Ecumenical Patriarchate of Constantinople came in response to Constantinople's decision to recognize the Ukrainian Orthodox Church as independent from Russian control.
Metropolitan Ilarion, the Moscow Patriarchate's head of external relations, blamed Patriarch Bartholomew I of Constantinople, the main church leader of the Orthodox Church, in a statement earlier this week.
"We now stand before a new church reality: we no longer have a single coordinating center in the Orthodox Church and we must very clearly recognize that," said Ilarion, according to ABC News. "The Constantinople Patriarchate liquidated itself as such a center."
The Christian Post reached out to the Orthodox Church in America for their perspective. The Church declined to comment, but did direct CP to an Archpastoral letter written by Metropolitan Tikhon, primate of the Orthodox Church in America
In his letter, dated Sept. 26, Metropolitan Tikhon explained that they "received with sorrow, yet with understanding" the Russian Church's intention to sever ties.
"We are deeply aware of the pain and trauma in the life of Orthodox people caused by ecclesial schism which weakens Orthodox witness and evangelism in society. Such pain and trauma have been wounds in the life of Orthodox Christians in Ukraine for several decades," wrote Tikhon.
"Schism, division, and mutual antagonism are not only canonical problems — they are pastoral and spiritual challenges demanding the healing power of Christ and Christian faith."
Tikhon also called for "our clergy, monastics, and faithful to offer their support and fervent prayers" for the Ukrainian Orthodox Church, as well as to maintain "collaboration and Eucharistic communion with both the Ecumenical Patriarchate and the Patriarchate of Moscow, thus offering a sign of unity in the face of current threats to unity."
The present schism within the 300 million member Orthodox community is rooted in Russia's annexation of the Crimea from Ukraine in 2014.
The Patriarch of Constantinople, seen as "first among equals" in Orthodox Church leadership, agreed to the creation of an independent church in Ukraine in response the request for such by many in the Eastern European nation.
For his part, Ukrainian President Petro Poroshenko has supported the decision to create an independent church, saying in a statement quoted by the BBC that it is "an issue of Ukrainian national security" and "an issue of Ukrainian statehood."
Some have compared the recent news to the Great Schism of 1054, when disagreements over church authority and theology led to a split between Eastern churches under the Orthodox Patriarch of Constantinople and the Western churches under the Pope in Rome.