This week in Christian history: Becket exiled, Mars Hill announces dissolution
Mars Hill announces dissolution – Oct. 31, 2014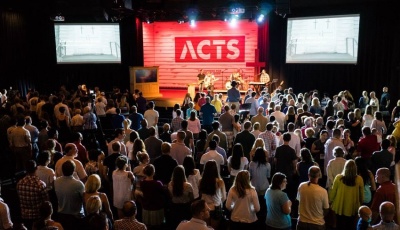 This week marks the anniversary of when the multisite megachurch Mars Hill announced that it was planning to dissolve into separate autonomous churches by the end of 2014.
The announcement had come not long after Mars Hill founder and lead pastor Mark Driscoll had resigned from his position due to complaints over his leadership style.
Dave Bruskas, Mars Hill's teaching pastor at the time, explained in a letter to the congregation that the decision had come after "much prayer and lengthy discussion."
"This means that each of our locations has an opportunity to become a new church, rooted in the best of what Mars Hill has been in the past, and independently led and run by its own local elder teams," Bruskas said at the time.
"We are thankful that God has a plan that is bigger than we can imagine and we are thankful that He has always been in control of our future. It has always been His mission, and He still has work for each of us to do — for His glory and our good."