This week in Christian history: Siege of Lisbon, World Congress on Evangelism
First World Congress on Evangelism held in Berlin – Oct. 26, 1966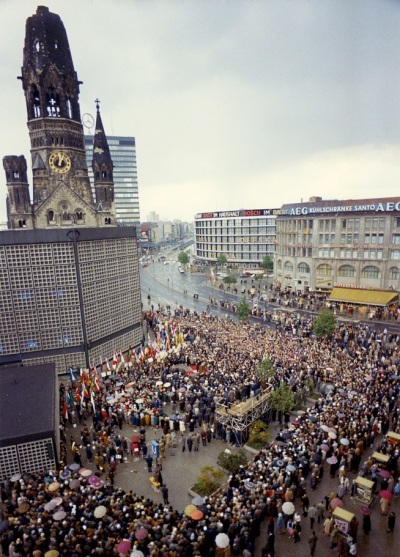 This week marks the anniversary of the opening day of the first World Congress on Evangelism, which was held in West Berlin during the Cold War and drew hundreds of Christian leaders from scores of countries represented.
The multiday gathering was chaired by the Rev. Billy Graham and theologian Carl Henry.
The theme of the Congress was "One Race, One Gospel, One Task," with Emperor Haile Selassie of Ethiopia giving a speech to those gathered.
"I believe the situation in the church and in the world is such today that a congress of this sort could, with God's blessing, have a worldwide impact on the Christian church," stated Graham at the time, as quoted by Ministry Matters.
"It is my prayer that historians will write of this time — if Christ tarries His coming — that the World Congress on Evangelism was used of God to advance the church and that in this meeting the mighty God revealed to us His old power in new dimensions."