This week in Christian history: Siege of Lisbon, World Congress on Evangelism
Crusaders take Lisbon – Oct. 25, 1147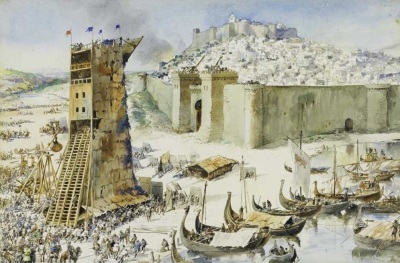 This week marks the anniversary of when soldiers of the Second Crusade successfully took the city of Lisbon, at the time a Muslim stronghold, following a siege that began in July 1147.
Although mostly centered on the conquest of the Holy Land, the Second Crusade also launched efforts in the Iberian Peninsula, the location of modern-day Spain and Portugal.
The siege was led by Afonso Henriques, who had earlier declared himself king of Portugal, with the assistance of thousands of English, German and Flemish crusaders.
"The crusaders built mangonels and other devices and bombarded the city. The Muslims launched a sortie and burned the siege engines. Thereafter the fighting almost stopped as the crusaders settled down to a blockade," according to Britannica.
"On 21 October, the garrison agreed to surrender on condition they were allowed to march out freely. The gates of Lisbon were opened four days later."