Thousands of Women, Girls Raped by Soldiers Who 'Saved' Them From Terror Group: Report
'They Detained Our Husbands and Raped Us': Women 'Rescued' From Boko Haram Reveal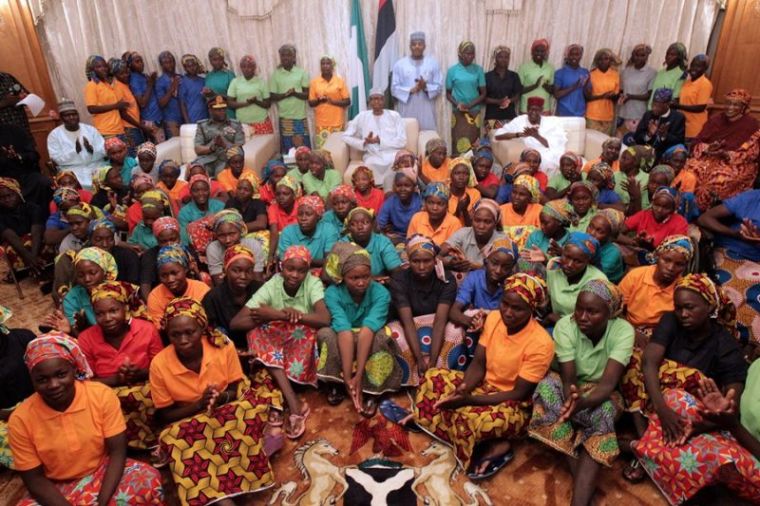 Thousands of women and girls who were rescued by Nigerian military soldiers from the clutches of the Boko Haram terror group have been betrayed and raped, a major report by Amnesty International has claimed.
"The soldiers, they betrayed us, they said that we should come out of from our villages. They said it would be safer and that they would give us a secure place to stay. But when we came, they betrayed us," a 35-year-old woman named Yakura said in the 89-page report published on Thursday.
"They detained our husbands and then they raped us women."
Yakura, who fled her home in December 2016, was one of more than 250 people that Amnesty interviewed over a two-year period.
Some of the women and children said they were raped by Nigerian military and Civilian Joint Task Force, while others were starved and experienced other forms of abuse.
Amnesty said that the victims told them that Nigerian soldiers "unlawfully beat women in the camp with impunity, and did so regularly, and women knew that if they refused sex they may be beaten."
What is more, provisions of food, water and health care at the refugee camps were offered sometimes only if women agreed to demands for sex, which they did in order for their families to survive.
The watchdog group said that in the Bama Hospital camp in particular, half of all women aged under 30 said that they have been raped, or forced to have sex under circumstances that amounted to rape.
"Moreover, there appears to be an arrangement between the soldiers and the Civilian JTF members to identify women to be brought to the soldiers for the purposes of sex — all of which may also indicate or constitute an organizational arrangement as such," the group explained.
The women and girls also said that they suffered torture and severe beatings in Bama prison, Monguno barracks and Giwa barracks.
"The purpose of detentions and beatings appeared to have been to extract information or confessions and/or to punish women for their perceived affiliation with Boko Haram," Amnesty reported.
Amnesty noted that many women appeared to have been investigated or detained by soldiers at the camps without any "recognizable criminal offence," but because they had been forced to become wives of Boko Haram militants.
"The women were detained for months or years, and yet were never charged or brought before a court of law. Indeed, none of the hundreds of women and children who were released from Giwa barracks in mass releases since 2014 appear to have been charged," it added.
Women who were interviewed said that 30 deaths were happening each day at the camps due to starvation and other causes.
"[The soldiers and the CJTF] will give you food but in the night they will come back around 5 p.m. or 6 p.m. and they will tell you to come with them," said a 20-year-old girl identified as Ama.
"One [Civilian JTF] man came and brought food to me. He came back in the evening, but I hid myself. The next day he said I should take water from his place [so I went]. He then closed the tent door behind me and raped me. He said, 'I gave you these things — if you want them we have to be husband and wife.'"
In its recommendations, Amnesty urged the United Nations Human Rights Council to call on countries to address the various abuses it says are being committed by the Nigerian army in its war against Boko Haram.
Christians in the country, who make up around half the population, continue to suffer greatly alongside others at the hands of Boko Haram and other Islamic extremists, and have accused the government of failing to protect citizens.
The Catholic Bishops' Conference in Nigeria said in a statement in April that believers "feel violated and betrayed in a nation that we have all continued to sacrifice and pray for. We collectively feel abandoned and betrayed."