Three Lighted Crosses Removed From Water Tower in Idaho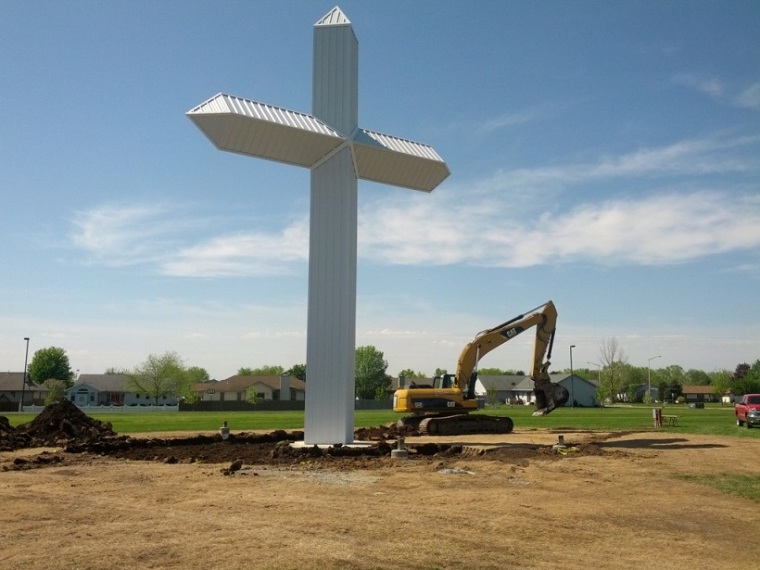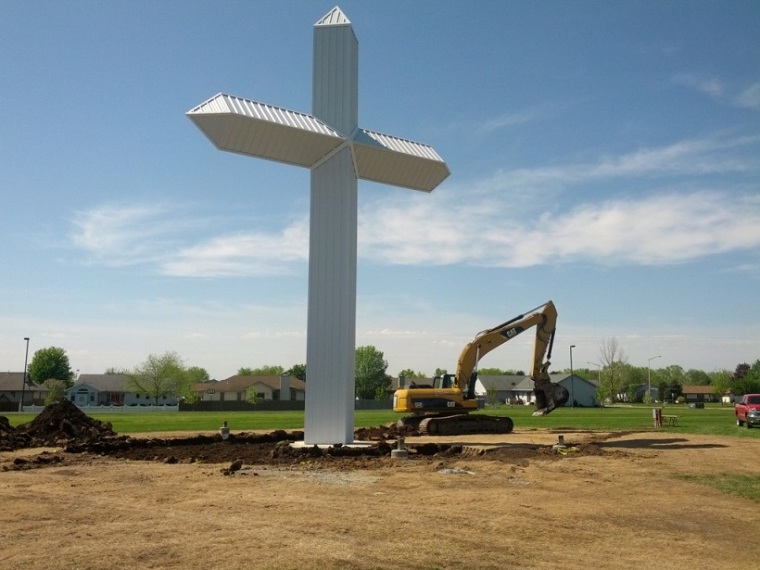 Officials in the southeast Idaho town of Roberts removed three lighted crosses from a water tower this week after a complaint from a resident who is opposed to the expression of religion on goverment property.
"My opinion is no kind of religious symbol belongs on city property, period," said resident Joe Cohea to ABC Local News 8. Living next door to the water tower, he took the complaint to local city officials and notified the American Civil Liberties Union (ACLU).
The crosses "symbolize a particular religion, in violation of the First Amendment, which is separation of church and state," Cohea alleged when he first complained in April.
At that time, Robert "BJ" Berlin, mayor of Roberts, defended the crosses. "We understand not everyone's a Christian, not everyone's a God-fearing person, and that's fine," he said. But he saw no violation of the First Amendment, assuring Local News 8 that the "government will not create any state religion and will not deter or get in the way of anybody's religion."
Cohea also complained about a Nativity scene at the city park around Christmastime.
Despite his earlier support for them, Mayor Berlin made no statement explaining why the crosses were now removed.
The mayor of the 700-resident town of Roberts agreed with Cohea that not everyone in the town is Christian. "We have many different cultures and faiths, especially for a town our size," he acknowledged. "Joe mentioned Buddhists, Hindus, Native Americans, Jews…and he's right."
Yet despite the crosses' removal and the mayor's admission, Cohea and the ACLU are still threatening to take legal action if it occurs again. "We strongly encourage you to contact us immediately if the city does anything like this in the future," the ACLU wrote to the Roberts resident. "So in other words, if they put them back up again I will contact them again," Cohea said.
He also threatened to reach out to the ACLU once again if the Nativity scene adorns the park again this coming December.
Another cross-adorned water tower sparked controversy two years ago in the town of Whiteville, Tenn. Whiteville Mayor James Bellar planned to cave in to demands that the cross be removed to private land, claiming "the town could not afford to pay for an expensive legal battle with the Freedom From Religion Foundation (FFRF)."
In the end, Bellar chose to remove one arm of the cross, to serve as a reminder of the divisive politics of "freedom of expression."
"This brings a close to a sad chapter in the history of Whiteville that can best be described as terroristic, cowardly, and shameful," Bellar wrote in a letter to Nashville lawyer Alvin Harris.
Similar controversies have led the Texas state legislature to pass a "Merry Christmas Bill" which Governor Rick Perry has told The Christian Post he will sign. That measure, aimed to "bring common sense" and allow some safeguards for Christians to express their beliefs in public, has also sparked controversy and opposition from atheists.