Tia and Tamara cling to their Christian faith after grandmother dies
Tia and Tamara cling to their Christian faith after grandmother dies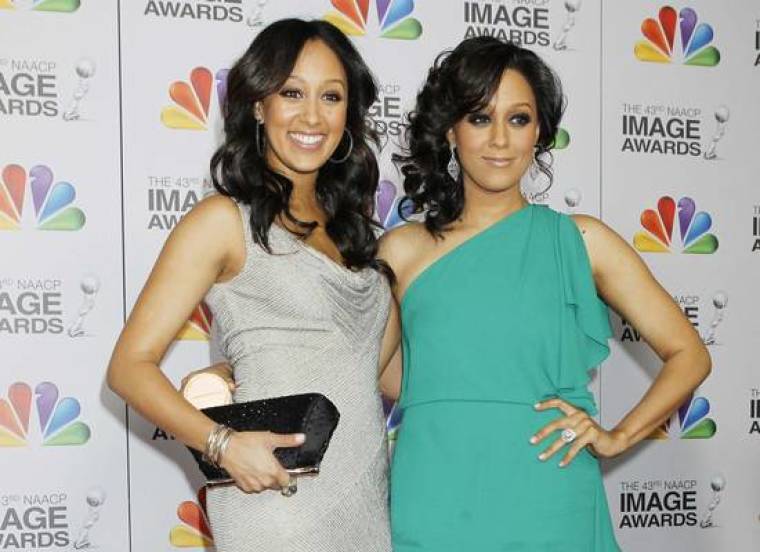 Tia Mowry Hardrict and Tamera Mowry Housley, who are best known for their teenage roles in the sitcom "Sister Sister," say they're leaning on their faith after the loss of their grandmother this week.
The twin sisters revealed on social media that the matriarch of their family died of cancer. Besides mourning their loss, they shared how their faith in God is helping them get through the grief.
"Give God your weakness and He will give you His strength. #missyougranny," Housley wrote on Instagram.
"Grandma Clo … You are the strongest person I know. You are the matriarch of our family. Every good thing trickles down from you," Housley wrote. "You amaze me every day with your strength and unconditional love. Your obedience and love toward our Heavenly Father is admirable. Love you so so so much. #cancersucks."
Housley, who's a co-host on the hit daytime talk show "The Real," then shared that her grandmother's battle was long but she's now resting in Heaven.
"You are with the Lord now. You fought a long long fight," she wrote. "Your wish was to be around your children, grandchildren and great-grandchildren. Ariah, Aden, Adam and I miss you so much. I love you. Till we meet again."
Her sister, Tia Hardrict, also shared her feelings, revealing that their grandmother even prayed over her and got to meet her new daughter, Cairo.
"I'm so happy you got to see her. You prayed for her in my womb and now you got to touch and see her before you transitioned," she shared on Instagram. "It was your wish. We miss you already. I love you Clo."
The "Indivisible" actress then thanked God for the moments she got to spend with her grandmother.
"You went on to see the Lord this morning and I'm so happy I got to see you. I thank God," she wrote in another post. "I love you grandma, I love you. My heart is broken."
Both sisters have always been open about their faith and how it gets them through difficult times.
Housley also recently lost her niece, Alaina Housley, who was killed in a mass shooting at a bar in California in 2018.
After pleading with people on social media for prayers, Housley and her husband, former Fox News correspondent Adam Housley, released a statement to USA TODAY confirming that Alaina was one of the people gunned down inside the country music dance bar.