Tia Mowry Thanks God for 'Miracle' Pregnancy Progress After Endometriosis Struggles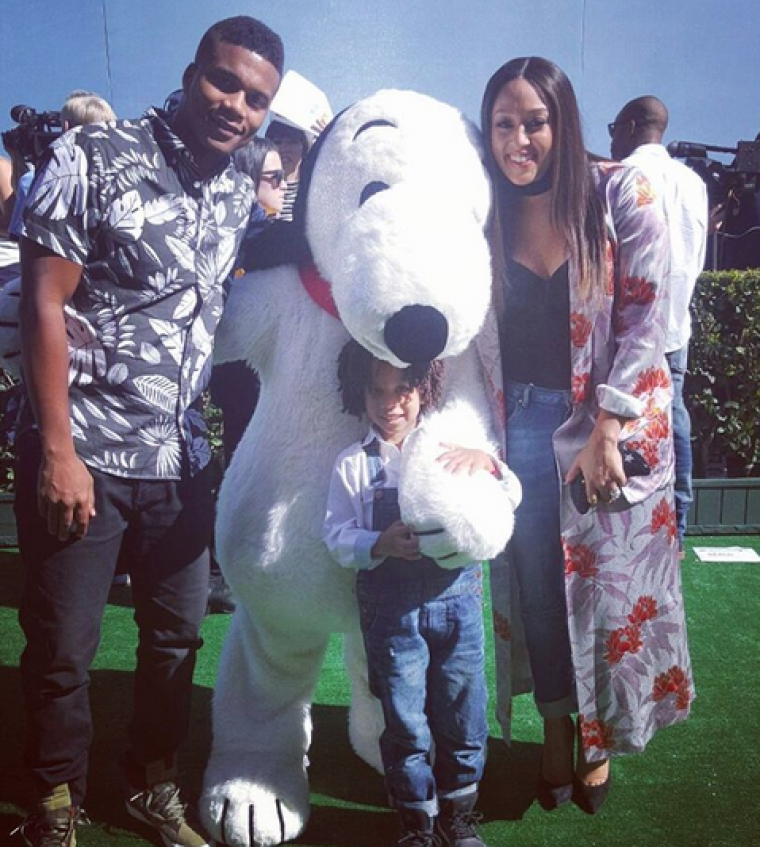 Tia Mowry is glorifying God for the miracle of being six months pregnant after her well documented battle with fertility.
The actress, who currently hosts a weekly lifestyle show on YouTube called "Tia Mowry's Quick Fix", took to Instagram this week to reveal the progress of her pregnancy while thanking God. Mowry posted an image of her pregnancy with 6-year-old son Cree and revealed how much it meant for her to be expecting a second child with her actor husband Cory Hardrict.
"Here I am pregnant with Cree at 6 Months. And now, I'm officially six months," she revealed in the post Tuesday. "I never thought I would be able to have another child and here I am. God, I thank you."
Mowry went on to thank her husband for his emotional support while calling both of her pregnancies miraculous.
"Cory, I thank you for being there for me emotionally. Taking this pregnancy one step at a time and enjoying every moment," she wrote." Even the aches and pains, the nausea, and sleepless nights. Cree, you are my miracle and little one, you are too. Mommy loves you both so much.
#miracle."
Mowry, 39, has undergone two surgeries after receiving an endometriosis diagnosis at the age of 27. In a previous interview with Parents magazine, she admitted to once fearing that she wouldn't be able to have children.
"Despite my diagnosis I still wanted to try and have a baby, but not being able to have kids was an immediate fear. It made me feel out of control," the actress admitted. "I knew that I desperately wanted to have children and after speaking with a nutritionist that came recommended by my doctor, I was reassured that with the right eating habits and lifestyle changes (no sugar, no carbs!), I would have a better possibility of getting pregnant. I started to see a light at the end of the tunnel."
Earlier this month, Mowry announced on her YouTube channel that she and her husband were expecting a baby girl. Last November, her husband, Hardrict, took to Instagram to announce his wife's pregnancy while glorifying God on his birthday.
"Woke up today on my Birthday Thanking God for my family, his Presence over me and this Beautiful Bundle of Joy that's coming," he wrote. "More life More Everything.... Happy Birthday to ME! #Blessed #Godsgift #2."