Tim Keller on the Church's responsibility in the wake of COVID-19 (exclusive)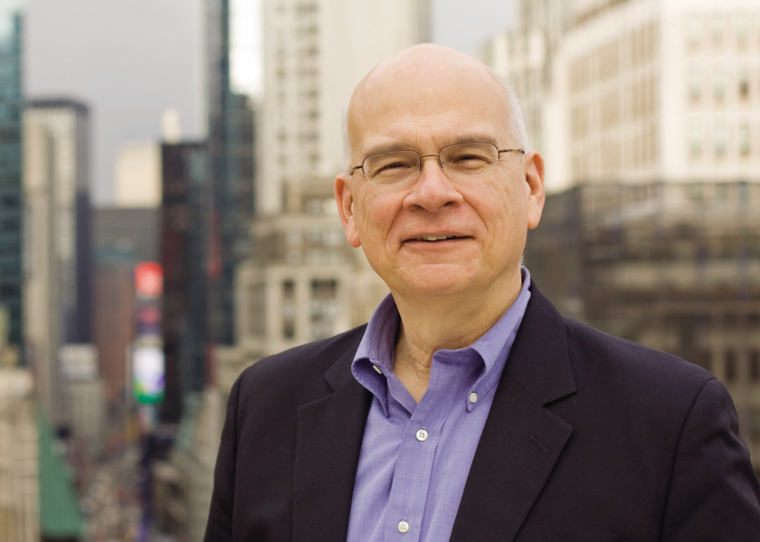 Citing the uneven impact COVID-19 has had on churches across the country, pastor and author Tim Keller has urged churches largely unaffected by the pandemic to partner with those reeling from death, illness and financial loss.
The 70-year-old founding pastor of Redeemer Presbyterian Church in Manhattan spoke to CP in April 2020, just weeks after the COVID-19 pandemic ravaged New York City. 
At the time, he said the real test for Christians in the wake of COVID "will come several months down the road when presented with opportunities to witness that we can't even envision just yet."
"For example: What if your community escapes pretty much and in three to four months you're OK, yet some communities you know of are hurt economically and there are tons of unemployed people?" he asked. "Maybe you could lock arms with a Church in a more hurt area. I think in the future, there will be ways to help, but that won't be obvious for a while."
One year later, Keller told CP that the church's responsibility in the wake of COVID is in many ways still unclear. But the clearest, most pressing outcome so far, he said, is that prosperous churches largely unaffected by the virus must "partner" with those that have been hardest hit. 
"The impact of the pandemic on the Church has not been even," he said, noting that churches comprised largely of white-collar workers and professionals — those who can work through screens and phones, own stocks, and have investments — "are really not doing that badly; they haven't seen a lot of deaths of financial loss."
But churches made up of working-class people, multi-ethnic churches, and those in low-income communities have been "devastated" by the pandemic, he said.
"There are a whole lot of 'have' churches and 'have not' churches, and the 'have not' churches are really being hurt badly," Keller posited. "These 'have not' churches, many of them in cities and urban areas, have seen a lot more of their people die because their people were not in as good health or worked in areas exposed to the virus. They've seen financial loss because perhaps their people worked in industries shut down by the virus."
One way churches that have prospered or been largely unaffected by the virus can partner with those who have been hard-hit is through a transfer of funds, Keller said.
"I know of churches that got money from the government in the very beginning because they were afraid they weren't going to be able to keep their doors open. But it turns out, they're doing fine," the Hope in Times of Fearauthor shared.
"Take some of that money and find some sister churches that preach the Gospel and have been hard hit and just partner with them. Say, 'How can we give to you, how can we help you?'"
Keller stressed the importance of offering assistance in a "non-paternalistic, non-patronizing, non-condescending way," adding: "You've got to make sure that you empower the people you're giving to."

Though he retired as senior pastor of Redeemer in 2017, Keller, who is currently battling stage 4 pancreatic cancer, remains active in ministry, now serving as the chairman of Redeemer City to City. The ministry has helped start more than 500 churches in dozens of the most influential cities in the world. 
COVID's long-term effect on how churches do discipleship, community outreach, and evangelism, the pastor told CP, has yet to be seen. Studies show that pandemic has accelerated the decline in church attendance, even among regular churchgoers.

"I do think that everybody going online for a year means that when we come back, there is going to be some change and how we work, how we relate to each other and communicate with each other," he explained. "It probably won't come all the way back to the way it was before, but it probably also won't stay the way it was. 
"We don't know how society is going to work," he added. "Some businesses say 'Everybody's going to stay working remote,' other businesses say, 'We're going to go back the way it was,' and other business leaders say, 'It'll be in the middle.' That's going to have an effect on the church, but how, exactly, is unclear thus far."
Dubbed "the most successful evangelist in the city" by New York magazine, Keller previously told CP that the coronavirus is doing what 9/11 did to the state: presenting a unique opportunity for Christians to serve as a beacon of hope amid darkness. 
"At the national level, I don't have much hope," he admitted. "Politicians are trying to pin the other side with the blame for the virus and it's discouraging. They're trying to score points so that when the pandemic begins to ease, they look good."
"But at the local level, that's probably not going to happen. Everyone is going to say, 'OK, how do we deal with the devastation in our communities?' And that's where I think, if Christians are willing to get out there and be Good Samaritans and say, 'How do we work with people of different races and religions and just try to love them and how can we join hands?' we will have less polarization and a real opportunity to witness."