Tim Keller shares cancer update, says new tumors have developed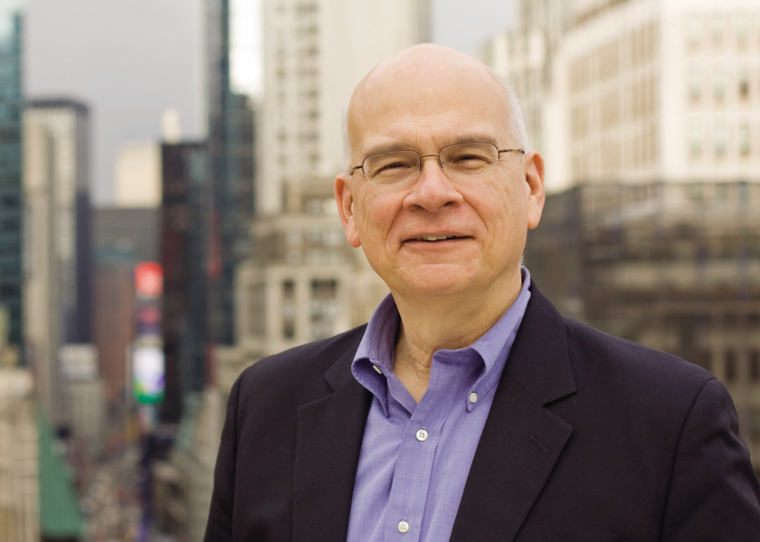 In an update on his ongoing battle with stage 4 pancreatic cancer, Christian author and speaker Tim Keller shared that new tumors have developed, requiring him to undergo a repeat of the immunotherapy treatment he received last year.
"I will shortly be returning to the National Cancer Institute in Bethesda, MD in order to spend April doing a variation of the immunotherapy that I received last June," writes Keller, the founder of Redeemer Presbyterian Church in New York City and City to City, in an update he has shared on Facebook.
Since his diagnosis in May 2020, Keller has continued to write and teach.
Last year's immunotherapy "was successful in eradicating 99% of the tumors," he writes. "However, new tumors have developed. They are unfortunately in some fairly inconvenient places, so the doctors encouraged us to go through the treatment again, this time targeting a different genetic marker of the cancer."
While it was successful last year, it was "fairly brutal," Keller shares.
"… So we approach this with an awareness of how much prayer we need," he tells his "praying friends."
"Please pray for our trust and dependence on God, for his providential oversight of the medical preparations now in process, and for our desire to glorify God in whatever comes our way. Thank You."
In a previous update in January, Keller said he had undergone two years of chemotherapy and was participating in an immunotherapy drug trial for the National Institutes of Health. The treatments, he said, had kept his cancer "at bay."
"My cancer is still there, pancreatic cancer can break out anytime and take you, and yet we've been able to keep it somewhat at bay for a pretty long time, and so we're very grateful," he said at the time.
He added that every time he had a scan, he experienced "scanxiety."
"You know that it doesn't matter how good the last one was," he said. "This one could show that it's out of control."
Yet, he shared that he and his wife, Kathy, had seen their prayer lives grow and develop as they faced his diagnosis together. 
"This is going to sound like an exaggeration. My wife and I would never want to go back to the kind of prayer life and spiritual life we had before the cancer, never," he said, adding that his cancer journey has led him to genuinely experience Psalm 90:14: "Satisfy us in the morning with your unfailing love, that we may sing for joy and be glad all our days."
Keller is also a survivor of thyroid cancer, which he had in 2002.
His latest book, Forgive: Why Should I and How Can I?, examines why forgiveness is an essential part of the Christian life. 
He previously told The Christian Post that he felt the topic was timely, given the culture's resistance to forgiveness.
"There's a cultural moment here where I think forgiveness is very important to talk about. We live in a culture that is very fragmented, polarized, there's an awful lot of anger, and people are really after each other. Forgiveness is not in the air," he told CP. 
"In the Lord's Prayer, the only statement that Jesus repeats is, 'Forgive us our debts as we forgive our debtors,'" he said. "And then, at the end of the prayer, Jesus adds, 'If you do not forgive other people, then there's no reason why God should forgive you.' It's very, very central to what the Bible teaches."