Should Christians Marry or Stay Single?
Tim Keller Tackles Paul's Singlehood v. Marriage Message
The Apostle Paul's exhortation to Christians of all marital statuses has confused more than a few believers hoping to align their lives with his teachings. Redeemer Presbyterian Church Pastor Tim Keller made an effort to answer questions regarding those verses found in the Bible specifically addressing singlehood and marriage at a recent conference.
"If you have a wife, do not seek to end the marriage. If you do not have a wife, do not seek to get married. But if you do get married, it is not a sin. And if a young woman gets married, it is not a sin. However, those who get married at this time will have troubles, and I am trying to spare you those problems. But let me say this, dear brothers and sisters: The time that remains is very short. So from now on, those with wives should not focus only on their marriage," Paul writes in 1 Corinthians 7:27-29 (NLT).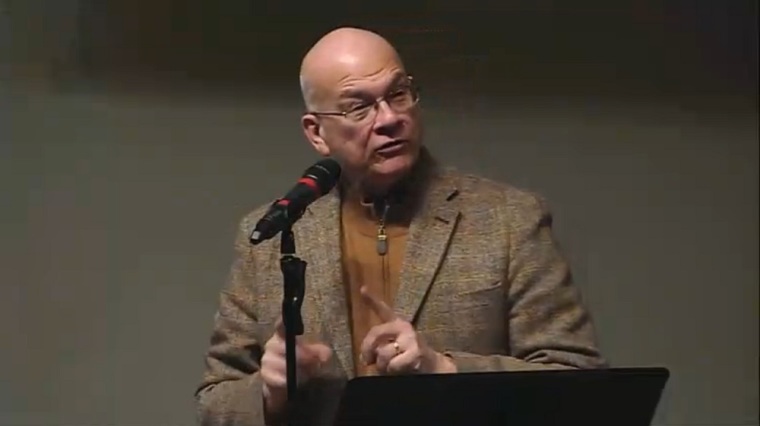 Speaking at S1NGLE, a conference organized by Redeemer Presbyterian Church's Family Ministries on Saturday, Keller sought to clarify what he described as "enigmatic verses to the average reader."
"It sure seems [from reading that passage] that Paul's had a bad day," Keller opened to a laughing audience. "Because in Ephesians 5 he has this exalted view of marriage, where he talks about marriage as a symbol and sign of the union of Christ and his people."
Keller also added that although the verses both appear to imply that Paul has soured to marriage and that Christ's return is imminent, in reality, "what we have here is a sophisticated kingdom theology."
According to Keller, Jews during the life of Christ believed that that although life before the Messiah would be full of suffering, after his arrival on earth "everything would be perfect." But, that idea was based on the faulty assumption that the Messiah would only come once.
Instead, Christ has come and will come again, said Keller, "the first time to begin the kingdom and the second time to bring it in fullness."
"What that means is right now we live in the overlap of the ages," said Keller. "The old world is still going on and the new world has actually begun; the spirit of God is in the world to renew people's lives, but the fact is it still a place where we still have the suffering and brokenness."
So how does that relate to whether or not a person should marry?
According to Keller, it offers an alternative perspective with which to consider whether or not we should marry.
"What this means is we do marry. We do buy and sell. We do have jobs. We do grieve and mourn. We do rejoice. But we always do it, right now, in light of the future," said Keller.
"In light of the future, God is going to give you the ultimate wealth so whether you have money or not isn't the biggest deal. If you have it great, but don't get too attached to it. If you don't have it, don't get to upset," Keller added, suggesting that marriage should be considered in the same light.
Further, Keller argued, this approach two liberated Christians from the two prevailing marital perspectives. Western cultures, Keller argued, "make an idol out of your individual rights and individual happiness."
This type of perspective painted marriage as one where marriage must meet "your individual needs."
"Never get married before you've gotten you've career going. Why not? Because absolutely and ultimately marriage must fulfill you. It must be an asset in your portfolio," said Keller.
Whereas in traditional and non-Western cultures, society is more likely to make "an idol out of the family. You're nobody until you're in a family."
Christians however, could find themselves free from both worldviews because Christianity and its approach to marriage and singleness is absolutely astonishingly different."
"On the one hand, what this means, is this exalted view of marriage where I give myself…to my marriage partner to help my marriage partner be everything that Christ wants him or her to be. It's supposed to be a way of service and not just self-fulfillment," said Keller. "On the other hand, marriage can never give you all the things that you are really looking for. It's only in Jesus' arms that you can ever really find what you are looking for in a spouse and it's only in the family of God and the church."