Tim Tebow Assures Crowd of 14,000 in Alabama That 'God Has a Plan' for Their Lives
Tim Tebow Assures Crowd of 14,000 in Alabama That 'God Has a Plan' for Their Lives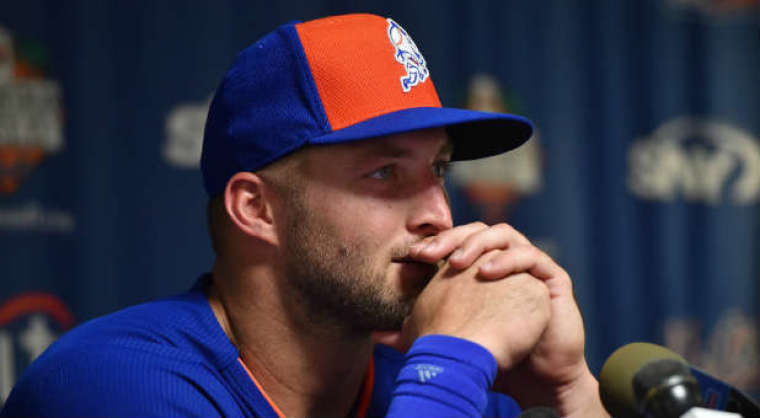 In a talk to Alabama high school students earlier this week, Tim Tebow assured a crowd of 14,000 that God has a plan for their lives, even if they can't see it right now.
Tebow, the 30-year-old Heisman Trophy-winning college football champion, spoke at the Albertville High School's Aggie Stadium in Albertville, Alabama, on Wednesday, where he talked about the tough choice he had to make between either going to the University of Florida or the University of Alabama, which was a highly publicized decision.
At the end of his high school career in 2005, Tebow recalled praying and talking to pastors about the choice he had to make. When Tebow's father, Bob, told him to "just pray about it," he told the crowd that he had been doing just that for a decade.
The weight of that decision left Tebow emotional. It was the first time he had shed tears over the university. The second was his Gators' big championship loss to Alabama in 2009.
"I was very emotional. I started to cry," he told the crowd, according to al.com. "That's not the only time Alabama made me cry."
While Tebow decided to play football in Florida where he won two championships, he admitted to feeling anxiety right before that decision became final. When speaking to thousands in the crowd of students, the football player-turned-SEC analyst and St. Lucie Mets outfielder assured people that God has a plan for their lives even if they can't see it in the moment.
"That doesn't mean God wasn't leading me," he said. "God had a plan for that, even though I couldn't see it."
Jermaine Davis, the event organizer, said he hopes Tebow could bring some hope to those in attendance amid tough times taking place in the nation.
"With the way things are going right now in our nation, there's so many bad and terrible things going on, we knew a message of hope, something of this notion, would be able to bring some smiles to the faces and allow the light to shine," Davis said, according to local news station WHNT-19.
Tamee Wilson-Sparks, who attended Tebow's event, seemed to agree with Davis' assessment, adding, "Tebow stood for something that people nowadays need more of."