Tim Tebow Becomes Youngest Inductee Into 2017 Florida Sports Hall of Fame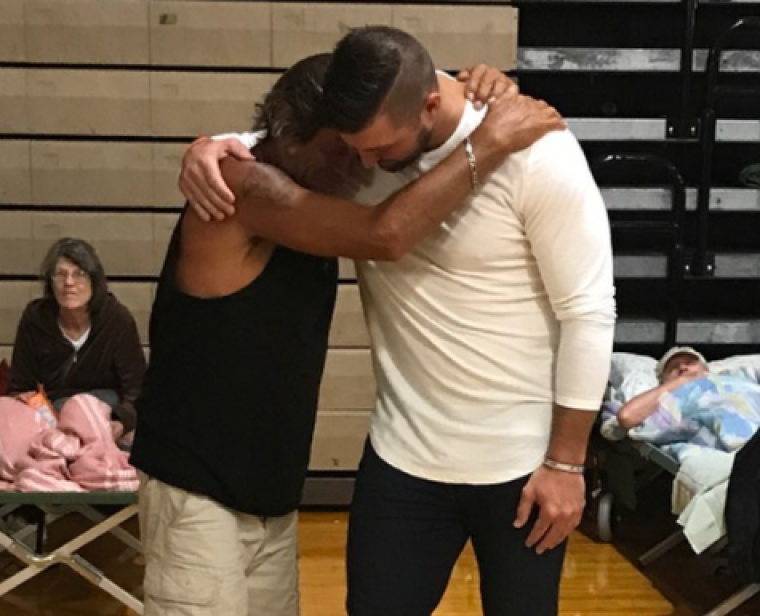 Tim Tebow has become the youngest athlete to be inducted into the Florida Sports Hall of Fame.
The inductees were announced this week and include former Florida State University-turned-NFL running back Warrick Dunn, 42; former Atlanta Braves all-star Larry "Chipper" Jones, 45; former PGA Tour Commissioner Tim Finchem, 70; former Florida State and LPGA star Colleen Walker who died in 2012; and Tebow, the University of Florida champion who made his mark in the NFL before setting his sites on minor league baseball with the New York Mets.
According to the Florida Sports Hall of Fame President Barry Smith, the 2017 class is one of the most talented and accomplished yet.
"Without question, this is one of the most talented, eclectic and accomplished classes in Florida Sports Hall of Fame history," said Smith, according to the Florida Sports Hall of Fame website. "The contributions these individuals have made within their chosen sport, to their communities, the nation and indeed on a worldwide stage, demand recognition and we are honored to welcome them as the newest members of the Florida Sports Hall of Fame."
The Florida Sports Hall of Fame recognized Tebow for being more than a Jacksonville native who helped his University of Florida Gators win two college championships. Tebow's philanthropic efforts were also highlighted by the Florida Sports Hall of Fame.
"As a college student, he founded 'First and 15,' an organization that raised funds for an orphanage in the Philippines. He launched the Tim Tebow Foundation in January 2010, with the stated mission of bringing Faith, Hope and Love to those needing a brighter day in their darkest hour of need," the description of Tebow reads on the Florida Sports Hall of Fame website. "Tebow created 'A Night to Shine,' to provide a prom night experience to special needs teenagers. 'A Night to Shine' has become a global event with more than 300 satellite proms occurring in 11 countries."
This year's induction ceremony will take place on Nov. 8 at the Sawgrass Marriott Golf Resort and Spa in Ponte Vedra Beach, Florida. A portion of proceeds from the event will be used to contribute to hurricane and flood relief efforts in the state.
Tebow was previously honored in his state when Florida Gov. Rick Scott recognized him as a Great Floridian in 2013.
"It is an honor to present one of our first of 2013 'Great Floridian' awards to football legend and Florida native Tim Tebow. Tim is a great role model for young athletes, and throughout his career, he has proven to be a true competitor and humanitarian," the governor previously said of Tebow. "Tim is not just an athlete, he is a true example of someone who lives to serve others. It is my distinct honor to recognize football legend, proud University of Florida Gator and humanitarian, Tim Tebow, with the 'Great Floridian' Award."