Tim Tebow Foundation Offers Biblical Tips on Beating Holiday Blues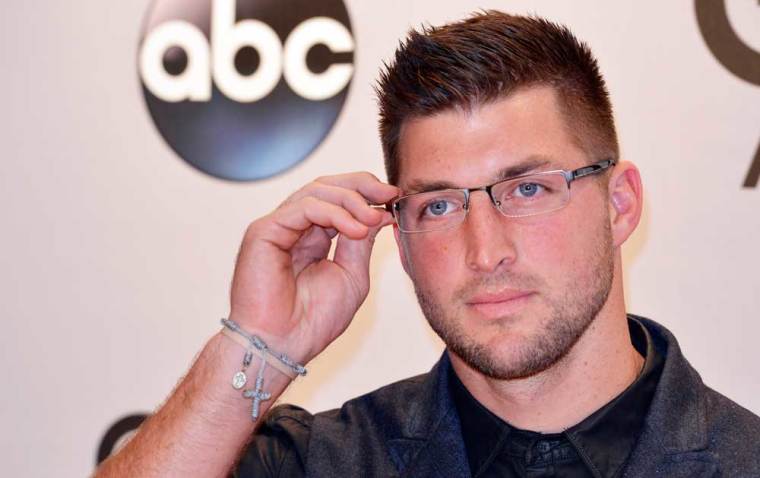 With the holiday season underway, the Tim Tebow Foundation is offering people tips on how to overcome struggles with stress and feelings of inadequacy.
The Foundation, formed by 28-year-old NFL hopeful and SEC college football analyst Tim Tebow, recently posted an article on its website titled "Five Tips to Thrive During The Holidays" and uses scriptures to encourage people who may not be experiencing joy during the holidays. The first tip is based on the phrase "comparison is the thief of joy" and Psalm 23:1, which reads, "The Lord is my shepherd, I shall not want."
"The holiday season can often go from a season of thanksgiving, to a season of being more aware than ever of the things we do not have. Before long, we begin to believe lies about ourselves, and the discontent becomes consuming," the article reads. " God has orchestrated your life, your family and your story to be perfectly individual. When we compare ourselves to others, we rob ourselves of the joy that exists in being exactly who God created us to be."
The second tip focuses on being grateful and encourages people to "give thanks" to the Lord as it states in Psalm 9:1.
"Start a list. It can be for the whole family, or for your eyes only, but be purposeful in identifying moments for which you are grateful throughout the holidays. The list can be comprised of simple moments such as a crisp morning, a relaxing evening of watching classic Christmas movie with family, or a conversation with a relative," Tebow's website suggests. "The holidays can be filled with temptation to dwell on the things we are lacking. In the times you face this temptation, your strongest weapon is a grateful heart."
The third suggestion focuses on waiting with purpose and focuses on Isaiah 9:6, which reads,
"For to us a child is born, to us a son is given; and the government shall be upon his shoulder, and his name shall be called Wonderful Counselor, Mighty God, Everlasting Father, Prince of Peace."
"During Christmas, we celebrate the birth of our Savior, Jesus Christ. We desire for the days leading up to Christmas to fly by, preparing for the event with stockings, Christmas lights, manger scenes, baked goods and gifts," the article reads. "But, in the time leading up to Christmas Day, how often do we stop and ask ourselves if we are preparing our hearts for the coming of the Lord? The time leading up to the holidays presents the perfect opportunity to center our hearts on what truly matters – that with Christ's birth, we were given the gift of eternal life."
The fourth piece of advice suggests to stay rooted in truth because "the truth will set you free," according to John 8:32.
"In the holiday season, it is easy to quickly become overwhelmed. We face the intimidating tasks of preparing meals for large groups, traveling to see family, buying gifts, all while trying to maintain a joyful, Christ-centered perspective," the article says. "In this season, it is more important than ever to remain rooted in truth. Seek to glorify the Lord in everything."
Finally, The Tim Tebow Foundation suggests that people work to grow in their belief since "whatever is born of God overcomes the world," according to 1 John 5:4.
"The holiday season is the perfect time to take the things we know in our heads, and commit to planting them more fully in our hearts. As you encounter people and create memories, take the time to see the abundance of God's faithfulness in your life," the website states. "By reflecting on God's presence in our daily lives, we can be encouraged by His goodness and sovereignty in everything."
While Tebow's foundation makes it clear that the holiday season will not be perfect, it speaks about finding ways to live in abundance.
"Life is messy, but it is in the messes that we are reminded of life's authenticity. Christmas trees fall down and turkeys get overdone," the website states. "The truth is, we are called to a life of abundance, and it is often in the worst of messes that our eyes are opened to the outpouring of grace Christ consistently bestows on us."
Tebow has been vocal in the past about making his foundation a priority and previously spoke about wanting people to focus on the humanitarian legacy he is working to build.
"I hope that when I'm 90 years old, I've accomplished a legacy that isn't all about me. I hope it's a legacy about the people who our foundation helps," Tebow told People magazine last year. "We're about to open a hospital in the Philippines. We'll have this hospital where we can help kids who are hurting; healing them physically but encouraging them emotionally and spiritually as well."
The Tim Tebow Foundation has built playrooms in children's hospitals all over the world, granted sick children's wishes and created proms for special needs children.