Tim Tebow, Judah Smith and Lecrae Set to Inspire Liberty University Students
Evangelical Christian School Invites Popular Christian Leaders to Spring 2013 Convocation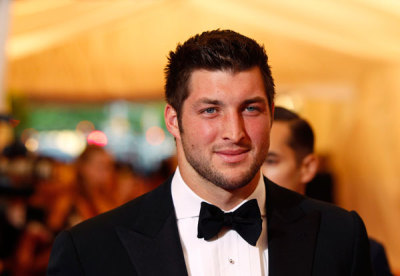 Students at Liberty University in Lynchburg, Va., are gearing up for an edifying and encouraging year, with dozens of influential figures like Judah Smith, Tim Tebow, Lecrae and Franklin Graham lined up to deliver powerful messages during the Spring 2013 Convocation.
"From its inception, Liberty University has gathered its students multiple times each week for Convocation. Very early on these tri-weekly gatherings were referred to as 'chapel,' but the name was later changed to reflect the uniqueness of the educational experience," explained Liberty's vice president of Executive Projects Johnnie Moore.
Moore shared with The Christian Post that unlike other university "chapels" that focus on professors or ministers, Liberty's Convocation gathers influential speakers from every walk of life.
"It is more of a lecture series than a church service, and the speakers include leaders of global significance from every sphere of society. In recent years alone, Liberty students have heard from Hollywood legends, Fortune 500 CEOs, professional athletes, presidential candidates, public intellectuals, barons of business, and the most influential Christian missionaries, pastors and authors alive today," he added.
Recent Convocation guest speakers have included the Southern Baptist Convention's first black president Fred Luter, business mogul Donald Trump, ministers Francis Chan and Eric Mason, among many others. Students this year are particularly excited to hear from Lecrae, Tim Tebow, Mike Huckabee, Franklin Graham, James Brown and Judah Smith, according to Moore. Other expected speakers this Spring include Precept Ministries International founder Kay Arthur, Proverbs 31 Ministries president Lysa TerKeurst and spoken word poet Jefferson Bethke, while several other guests are yet to be announced.
Chancellor Jerry Falwell Jr. has dedicated an entire department at Liberty University to managing Convocation, which is streamed live on the school's website and runs from mid-January through April.
"There is a rolling schedule for speaker invitations, but attention is paid to keeping space in that schedule to accommodate particularly relevant guests at moments of national significance," the Executive Projects vice president added.
Perhaps currently on the nation's radar, among football fans at least, is New York Jets quarterback Tim Tebow, who is scheduled to speak Friday, March 8, although his Convocation appearance will be closed to the public. In addition to winning the admiration of Christians by displaying his faith on the field, the popular 25-year-old Evangelical has also inspired fans with his Tim Tebow Foundation, started in 2010 with the aim of ministering to youth in the U.S. and abroad.
Although a Convocation speaker last Fall, Passion City Church Pastor Louie Giglio is also another influential figure who recently made headlines and has sparked dialogue among many Americans.
Giglio was revealed last week as the Presidential Inaugural Committee's choice to deliver the benediction at Barack Obama's second swearing-in ceremony on Jan. 21. After having called the invitation an honor, the Atlanta, Ga., pastor and Passion Conferences founder soon had a change of heart due to being severely criticized and labeled as "anti-gay" when an old sermon of his on the biblical view of homosexuality emerged in the media.
Pastor Giglio explained his withdrawal in a statement: "My greatest desire is that we not be distracted from the things we are focused on…seeing people in our city come to know Jesus, and speaking up for the last and least of these throughout the world."
Speaking to nearly 2,000 students and guests at Liberty in November, the Atlanta minister made a similar distinction when commenting on being "ruined" for the glory of God.
"There's a positive flip-side of seeing Jesus and being ruined," Pastor Giglio said. "It's the best kind ruined of all. It's being ruined of little bitty dreams...in light of his glory. It's the ruin of anything this world can put in front of us to say 'that's where it's at'... It's the difference between going and looking at the little hill in your backyard and thinking 'that's all that,' after you've been to Mount Rainier and had your mind blown."
"You forever know what's truly glorious. And you determine, 'I've got five seconds on planet Earth and a passion burning in my heart, and I'm going to aim toward what's most glorious. I'm not going to be diverted, with my five seconds and the passion God has given me, to any lesser thing than the beautiful, glorious face of Jesus himself, who gives me life," he added.
Although the issues discussed vary from speaker to speaker, Liberty University's Moore assured The Christian Post that "the best Convocations get students thinking and talking about important things."
"That happens every week here," he added. "Convocation is a unique and invaluable part of the Liberty University experience. Aside from being North America's largest weekly gathering of Evangelical young people, it is also one that is an incubator for future, national leaders."
The university's Spring 2013 Convocation schedule is available for viewing online, as are instructions on how to watch the events live.
Liberty University, located in Lynchburg, Va., is the world's largest Christian university, with nearly 100,000 students studying on campus and online. The school was founded in 1971 by Dr. Jerry Falwell.