Tim Tebow offers encouraging words to Hurricane Irma victims: 'They weren't in it alone'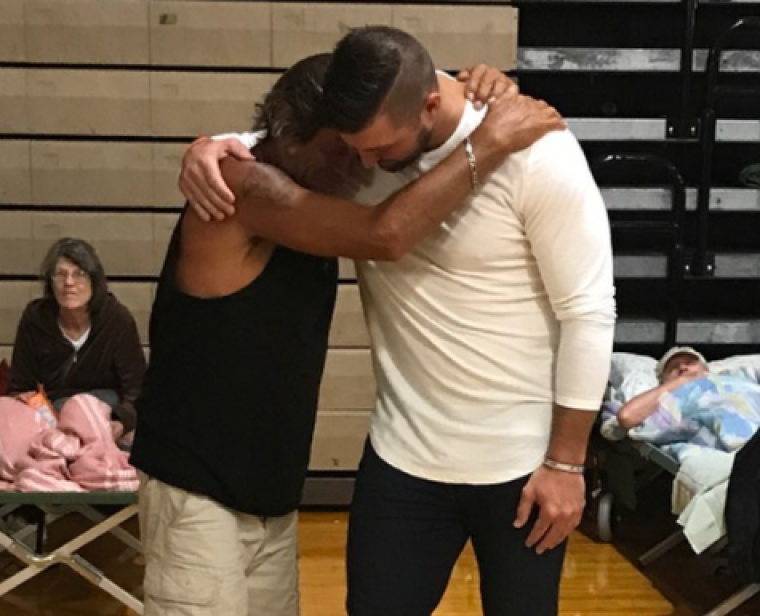 Hurricane Irma really did a number in Florida, since the natural disaster not only destroyed homes and businesses, but also claimed several lives and tore families apart. But despite the tragedies that befell them, the natives of Florida still managed to smile and pick up the pieces of their lives, thanks to the help of kind-hearted individuals who shared God's love.
One such person is former NFL quarterback Tim Tebow, who visited the Tallahassee state Emergency Operations Center on Tuesday, according to the Miami Herald. He accompanied Gov. Rick Scott and Scott's wife, Ann, to thank the volunteers who helped served Irma's victims.
Tebow said he is thankful for the volunteers, who helped the victims cling to their hope. "What was special is so many people rallied together — and the volunteers," Tebow said. "At all the shelters I was at, there were a lot of people that were hit hard, but they didn't lose hope — because there were so many people there supporting them, and helping them, and listening and talking and loving them. They knew there were a lot of people there to support them and they weren't in it alone and it made a big difference."
Tebow knows a lot of people are on the brink of doubt and fear, and it's terrifying to move on since they've lost all of their possessions. As overwhelming as it feels to start all over again, Tebow gave his assurance that people are "praying for them and are there to support them."
Hurricane Irma has been considered as one of the most powerful Atlantic storms ever recorded, according to Reuters. It struck the U.S. mainland as a Category 4 hurricane on Sept. 10, and have claimed the lives of at least 84 people. It also ravaged several Caribbean islands such as Puerto Rico and the U.S. Virgin Islands, which had more than half of the fatalities.