Tim Tebow on the Blessing of His Influence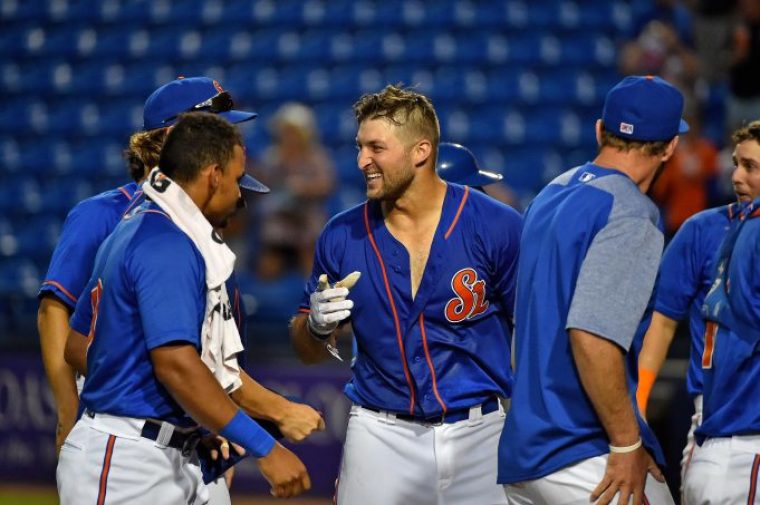 Tim Tebow isn't in the major leagues just yet but the budding baseball player still feels blessed to influence others.
"Influence is a blessing but it's not something that is certain. You might not always have it," Tebow told Saturday Blitz last week. "When you do have it, [you can] be influential for something that matters. I believe changing people's lives is one of the greatest ways that we can matter."
Tebow is now an ambassador for the Allstate AFCA Good Works Team which recognizes college football players who help others in their community. For 25 years, Allstate has been working to award college football players for their acts of service and commitment in the classroom off of the field.
This year, 146 college athletes were nominated. The two time college football champion who now plays for the minor league St. Lucie Mets baseball team, was named a Good Works Team member in 2009.
Now that he will be a part of the voting panel that decides which college athletes receive the honor in September, Tebow is opening up about how important it is for college athletes to make a difference in their communities.
"I'm so thankful to be part of a team that represents excellence on the field and in the classroom, but more importantly, places the highest value on changing people's lives in our communities and around the world," Tebow said in a statement released by Allstate.
In 2014, Tebow let the world know that he wanted to leave the world a legacy bigger than sports. He spoke about using his Tim Tebow Foundation to change the lives of children around the world.
"I hope that when I'm 90 years old, I've accomplished a legacy that isn't all about me," Tebow previously told PEOPLE. "I hope it's a legacy about the people who our foundation helps."