Tim Tebow Opens About Dyslexia Affecting NFL Career
Tim Tebow may be known for speaking about his Lord and savior Jesus Christ after football games but he has recently spoken about the learning disability that he shares with head coach Rex Ryan, dyslexia.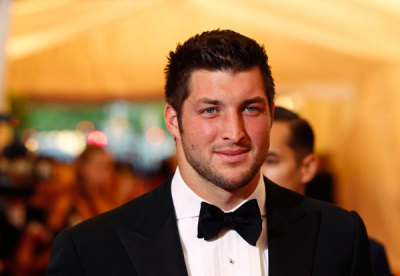 Tebow's father and brother both have had issues with the learning disorder that impacts their ability to read and process information, but the NFL player recently opened up about his own issues with dyslexia. When Tebow was in elementary school, he was also diagnosed with the disorder but has spoken about finding alternative ways to learn that have helped his NFL career.
"It has to do with finding out how you learn, and you really get it done quickly," Tebow said in a Star-Ledger report. "I'm not somebody that opens a playbook and just turns and reads and reads. That doesn't do it for me."
Tebow admitted that he requires extra time to learn plays and makes special provisions for himself so that he can do so.
"So I just made flashcards, I take each one, and then boom, when I'm traveling, I just flip through it," he explained. "That really helped me. Writing it down, flipping through and quizzing myself, that was a great way for me to do it."
The QB described how his style of learning by application has impacted his work on the football field.
"So much in football is touching, feeling, walking through, writing it on boards, drawing Xs and Os," Tebow said. "And all those are the best for me."
Still, Tebow is not the only member of the New York Jets with a learning disability. Ryan was diagnosed with dyslexia in his 40s, but still manages to fulfill his duties as the team's head coach.
The coach spoke about how Tebow's creative way of learning has translated onto the football field.
"He finds a way to win. When you look at it, it might not be a traditional way, but all he does, he finds ways to win," Ryan said. "And he certainly did that against us in Denver (last season), you know what I mean?"
Tebow spoke about his own respect for the coach, who he said was an example of someone that should not be defined by their disability.
"I don't think it makes me respect him more, because I respect Coach Ryan a lot," Tebow said. "What it does is just show that learning disabilities, especially dyslexia, have nothing to do with how smart or intelligent someone is. Because there are not many minds in the NFL that are as bright or as sharp or as flexible as Coach Ryan's."
Tim Tebow Interview: God's role in Football