Tim Tebow Releasing Book for Homeschoolers, Wins Book of the Year for 'Shaken'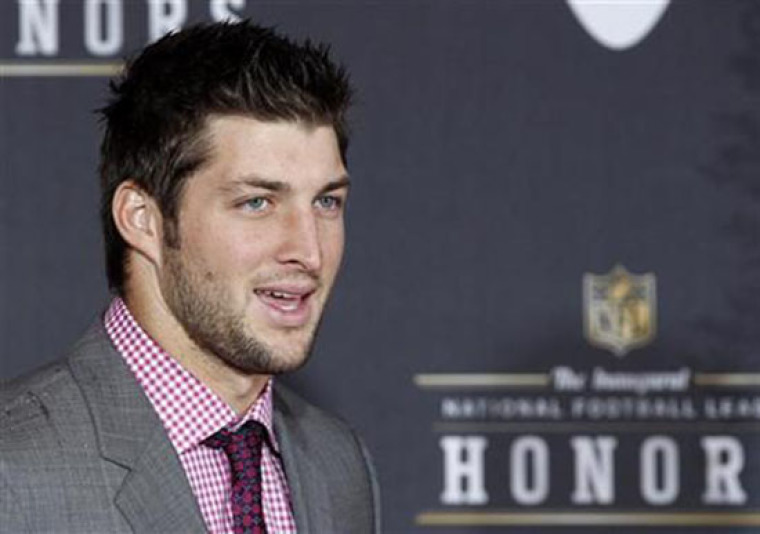 On the heels of winning a Christian book of the year award from the Evangelical Christian Publishers Association for his book Shaken, Tim Tebow is focusing on homeschooled kids with his third book, Know Who You Are, Live Like It Matters: A Homeschooler's Interactive Guide to Discovering Your True Identity.
Before Tebow, 29, became an outfielder for the New York Mets affiliate team the Columbia Fireflies, he was the first person to ever be homeschooled and go on to win a Heisman Trophy in college at the University of Florida. Now, he wants to help guide homeschooled children and their parents with his new book about using Christianity as a foundation to find one's identity.
"Tim will guide you through thirty-six weeks of lessons, each based on a key Scripture, to discover who you are—by learning more about whose you are," a description of the book states. "You will also have the opportunity to write down your thoughts, feelings, and ideas on topics such as: building godly character, maintaining great relationships, standing out from the crowd and doing things that matter in the big picture."
In the book, Tebow encourages homeschooled kids to reflect on scriptures and journal their thoughts and feelings. He explained why he decided to dedicate his latest book to such a niche group of people.
"I know being homeschooled may not be the easiest thing in the world, so I wanted to write a book just for you. I'd like to encourage you in your studies by offering some lessons I've learned in my personal journey, lessons I want you to be a part of," Tebow writes in the introduction to Know Who You Are, Live Like It Matters. "I want this book to be about you: digging deep to find out who you are and what that means in real life."
Tebow also uses his book as a tool to encourage parents who keep their children out of public or private schools to teach them at home.
"As a homeschooled student, I know the effort, time, and work involved in choosing to educate your family. My parents were true pioneers in the homeschool movement," he writes. "They took responsibility for educating their children before the general public even knew it was an option. I'm so grateful they were willing and committed to answering the call. And from the bottom of my heart, thank you for doing the same for your children!"
Tebow released another book about identity last October titled Shaken: Discovering Your True Identity in the Midst of Life's Storms. On Tuesday night, the Evangelical Christian Publishers Association announced that Tebow's book won the 2017 Christian Book of the Year at the ECPA Awards Celebration in Colorado Springs, Colorado.
"On behalf of ECPA, I want to congratulate the publishers and their authors recognized for being the best in their category," said Stan Jantz, ECPA's executive director in a statement obtained by The Christian Post. "Publishing books is a process that requires extraordinary effort and investment on the part of a team of publishing professionals. We honor tonight the quality they produce, yet we celebrate most the impact these winning titles will have on readers, the ultimate beneficiary of these outstanding books."
For more information about Tebow's latest book, Know Who You Are, Live Like It Matters which is due in stores on May 16, click here.