Tim Tebow Responds to Baseball Critics: 'I Love Trying to Prove People Wrong'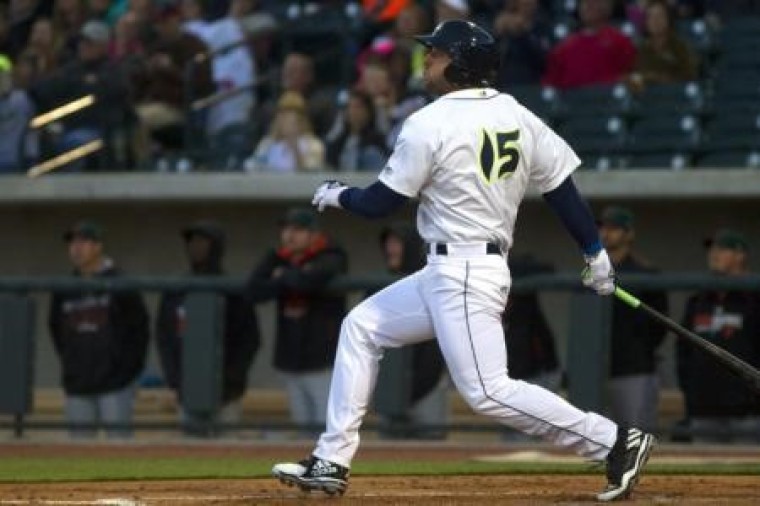 Tim Tebow isn't worrying about those who doubt his baseball career. He actually enjoys proving them wrong.
The 30-year-old St. Lucie Mets outfielder who rose to fame as a college football athlete at the University of Florida, spoke about his budding baseball career on "The Tonight Show Starring Jimmy Fallon" Wednesday. While on the late night talk show, Tebow acknowledged that some might doubt that he can make it from the minor leagues to the majors.
In 2016, Tebow announced that he would pursue a baseball career even though he hadn't played since high school. Last year, fans and critics alike witnessed him do just that.
Now, he's enjoying proving naysayers wrong.
"Last year was my first year playing after 12 years off. So huge transition, huge obstacle," Tebow told Fallon. "And, of course, no one thinks you can do it. But I love trying to prove people wrong, so I'm excited about the challenge."
During his first time at bat while playing for the Columbia Fireflies last season, Tebow hit a homerun which he couldn't even fully explain.
"I didn't know what was going on. I think I closed my eyes and swung," Tebow admitted. "It was the first pitch and, I don't know, I was aggressive. I was so nervous. I just swung and thankfully, it went."
When Tebow first announced his intentions to play baseball in 2016, many questioned his motives after his struggles in the NFL. However, Tebow assured the press that baseball was a serious passion that he was willing to make sacrifices to pursue.
"This isn't about publicity. It's definitely not about money," he previously told reporters. "I took a pay cut to do this. For me, you pursue what you love regardless of what else happens. If you fail or fall flat on your face, and that's the worst thing that can happen, it's OK."
He went on to question why people had such a problem with him playing a sport he loves.
"When did pursuing what you love become such a bad thing," he asked. "I'll make all the sacrifices to be the best I can."