Tim Tebow to Make Guest Appearance on Final Season of 'Fixer Upper'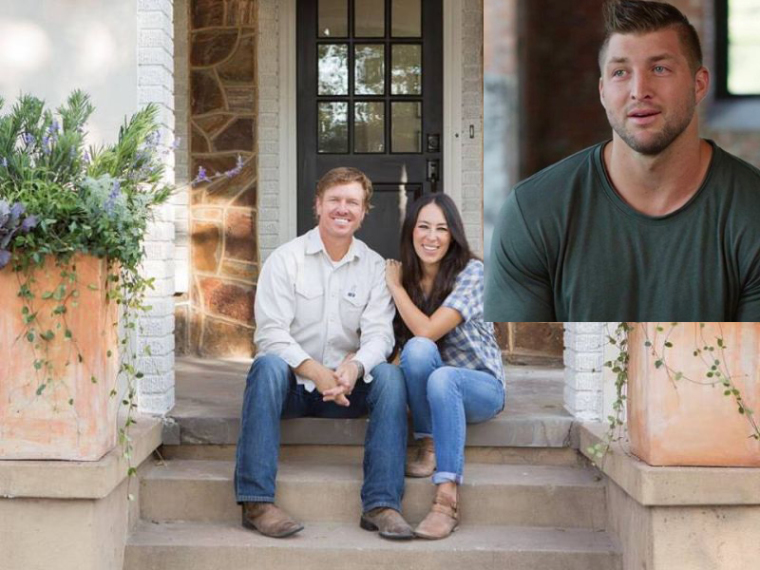 Tim Tebow is gearing up to appear in the fifth and final season of the HGTV hit series "Fixer Upper."
While it's not yet known what Tebow will be tasked with doing on the show, the SEC analyst and St. Lucie Mets outfielder has been named as a special guest, according to Deadline.
Former first lady Laura Bush will also be making an appearance on the final season. The Bush family's ranch in Crawford, Texas, is less than a half-hour drive from Waco where the Gaineses live and operate their businesses.
"The 19-episode Season 5 will feature more families who look to the Gaineses for help evaluating and transforming a fixer-upper into the home of their dreams," Deadline reports.
Chip and Joanna Gaines announced that their show's fifth season would be its last in a post written on their Magnolia blog last month.
"This is just us recognizing that we need to catch our breath for a moment," they wrote. "Our plan is to take this time to shore up and strengthen the spots that are weak, rest the places that are tired and give lots of love and attention to both our family and our businesses."
Despite having numerous business ventures like a line in Target stores and a cookbook on the horizon, the couple revealed that their decision to end the show was a tough one to make.
"While we are confident that this is the right choice for us, it has for sure not been an easy one to come to terms with," the couple said. "Our family has grown up alongside yours, and we have felt you rooting us on from the other side of the screen. How bittersweet to say goodbye to the very thing that introduced us all in the first place."
The final season of "Fixer Upper" will debut at 9 p.m. Nov. 21 on HGTV.