Tim Tebow's Foundation Hosting Special Needs Proms in Churches for Valentine's Weekend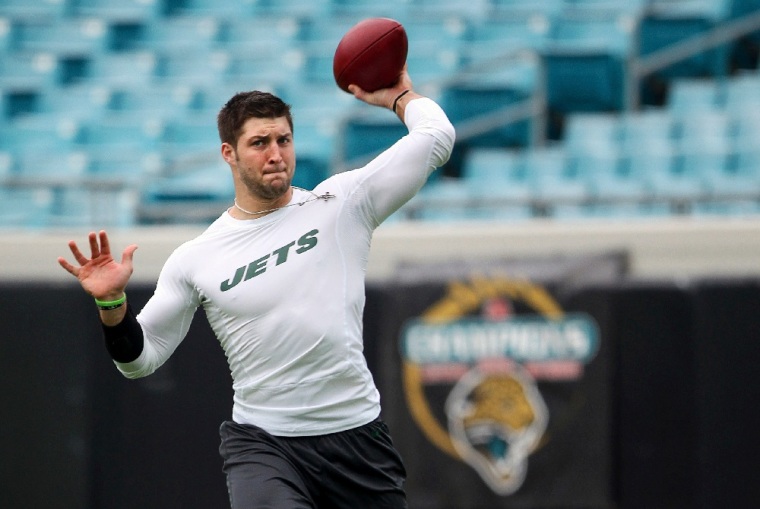 Tim Tebow is making sure that special needs teenagers have a special prom this year since his foundation is hosting 50 of the high school festivities across the country.
Tebow, 27, is an Evangelical Christian football star turned SEC college football analyst, who has made work with his Tim Tebow foundation a priority. The foundation created by Tebow builds playrooms in children's hospitals all of the world, grants sick children's wishes and works to aid in the process of adoption.
Now, The Tim Tebow foundation is sponsoring churches around the country who are willing to host a "Night to Shine," where special needs teenagers ages 16 and up can participate in a prom next month. While the proms are free and open to those who fit the age requirements, guests will be welcomed to a red carpet entrance where they will be greeted by a buddy who will individually host each participant.
Tebow's foundation will also provide free hair and makeup, flowers, professional photography, food, dancing, games and more at the event where guests can also receive a crown or tiara in a special ceremony.
The proms will take place simultaneously in churches across the country on Feb. 13 from 6 to 9 p.m. While the foundation sought to have 50 churches around the country participate, at least 23 signed on from various cities last Oct.
Tebow spoke about the excitement surrounding the event that will take place Valentine's Day weekend.
"We are so excited to be able to create this opportunity for thousands of people around the country with special needs," Tebow said in a statement released from his foundation. "This event perfectly fits our mission to bring faith, hope and love to those needing a brighter day in their darkest hour of need."
Tebow wants people to focus on the humanitarian legacy he is working to build.
"I hope that when I'm 90 years old, I've accomplished a legacy that isn't all about me. I hope it's a legacy about the people who our foundation helps," Tebow told People magazine last year. "We're about to open a hospital in the Philippines.We'll have this hospital where we can help kids who are hurting; healing them physically but encouraging them emotionally and spiritually as well."