Tim Tebow Does Something Heartfelt During the Holidays -- Pays Off Layaway for Families' Christmas Presents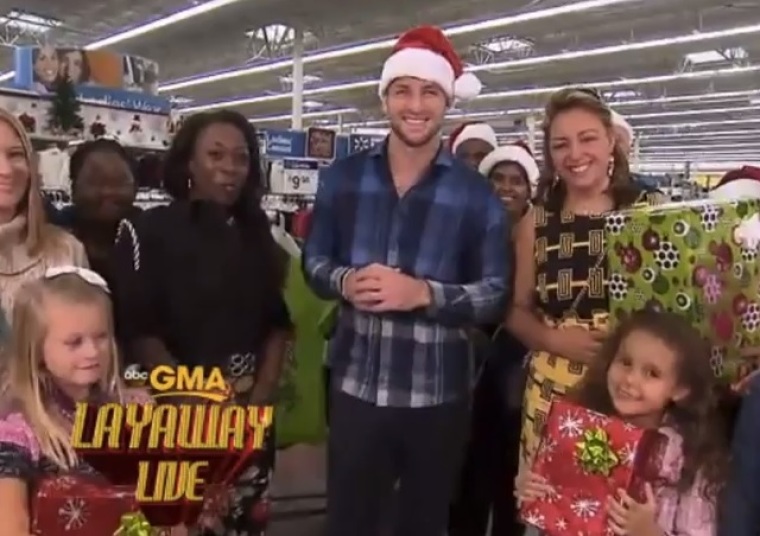 What is better than receive a gift from Santa? Actually becoming Santa for people! In this video, Tim Tebow becomes the Christmas elf teaming up with "Good Morning America." Together they give to those in need.
The group focuses on people who struggle to pay their layaway. This time they are paying for all their Christmas presents! Almost too good to be true, but it works out perfectly for them. During this time of the year, it gets really hard to afford presents for your children and family. So, help like this from Tim Tebow and GMA works out perfectly for them. God Bless all those involved in making this possible and remember that it is better to give then it is to receive.
Watch Tim Tebow give to others in need below: