Time Is 'Running Out' for Imprisoned Sudanese Pastors Facing Possible Death Penalty for Their Christian Faith
Time Is 'Running Out' for Imprisoned Sudanese Pastors Facing Possible Death Penalty for Their Christian Faith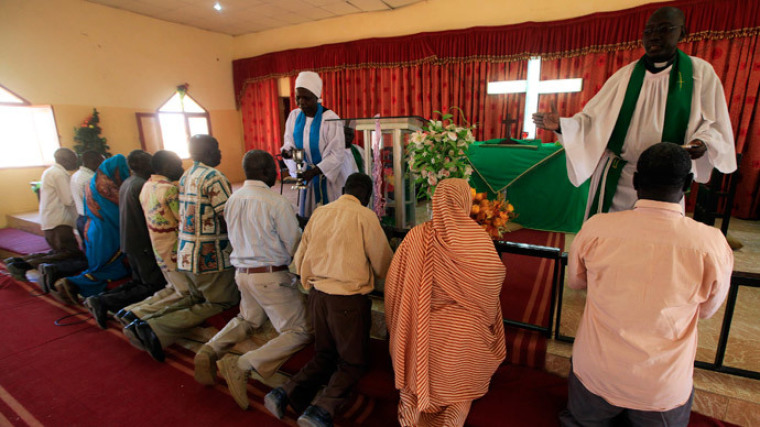 The American Center for Law and Justice has warned that "time is running out" for two imprisoned Presbyterian pastors who are on trial and facing a possible death penalty for their Christian faith. The ACLJ has also launched a letter-writing campaign for the pastors, and urged people to sign it.
"We have launched a massive letter-writing campaign to Sudan's new minister of justice demanding Sudan follow international law, ensure that these persecuted pastors can properly prepare a defense, and that the case be dismissed for a lack of evidence," the law group said on Wednesday.
"The more letters we send to him, the higher the international pressure. The higher the international pressure, the more likely pastors Michael and Peter will find justice and freedom."
Rev. Yat Michael and the Rev. Peter Yen Reith of the South Sudan Presbyterian Evangelical Church are officially being charged with espionage and blasphemy under the Republic of Sudan's strict Islamic law, though church leaders have pointed out that Christians are often targeted for their faith.
"This is not 'something new' for our church," the Rev. Tut Kony, another pastor from the Presbyterian church, said in May. "Almost all pastors have gone to jail under the government of Sudan. We have been stoned and beaten. This is their habit to pull down the church. We are not surprised. This is the way they deal with the church."
The Sudanese court has said that there is enough evidence to move forward with the "trumped-up" espionage charges, which carry the death penalty, and gave the pastors' attorney only two weeks to prove their innocence.
Their attorney has been denied access to the pastors, however, and been granted only visitation rights at court.
Last week, the pastors' lead attorney (the lawyer who represented Christian mother Meriam Ibrahim), Mohaned Mustafa, was arrested after speaking out against the government and its land dispute over a church's property.
Although Mustafa was arrested just one day before the pastors' hearing, he was released on bail and able to represent the pastors in last Thursday's hearing.
The ACLJ said that "the odds are stacked against Michael and Peter," but urged supporters not to give up hope, and make their voices heard in the letter-writing campaign.
"Just like Mariam Ibraheem, who was sentenced to die for her Christian faith last year, these two pastors could be sentenced to hang for their faith if the world is silent," reads the letter, which has been signed by over 204,000 people.
"Pastors Michael and Peter need your voice now. Time is of the essence. Our silence could be their death."
The law group added that it's been working with Ibrahim to raise awareness for the pastors' case. The Christian mother was originally sentenced to death in Sudan in 2014 for marrying an American Christian citizen, but following great international pressure, the Sudanese court acquitted her of all charges.