Tina Campbell Celebrates Husband Teddy's New 'Front Line' Bible Study for Men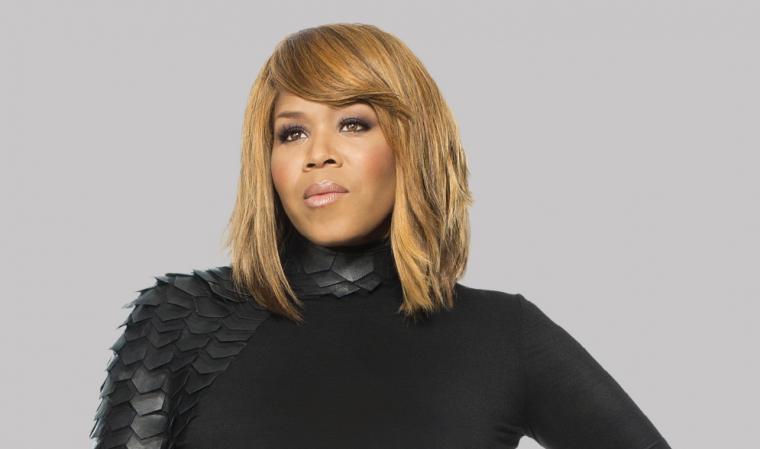 After being publicly ousted and delivered from infidelity to his gospel singing wife, Tina Campbell, musician Teddy Campbell is taking on the call of ministry by leading Bible study.
Teddy's Los Angeles-based Bible study is called The Front Line and seeks to bring men 18 and older together for knowledge, revelation, wisdom and power.
wrote about the Bible study he leads. "It changed my life and it continues to do so. This Bible study will be informative and empowering, I promise! And it'll just be a cool place to come hang out!"

After the group's first official meeting last Saturday, Teddy expressed his gratitude for the dozens of hungry men of God he encountered.

"Thank you to EVERY MAN that came out to the first #TheFrontLine Mens #BibleStudy. It's dope to see men hungry for God's Word," he wrote. "They got up early on a Saturday morning to fellowship and hear the Word! #Awesome! God Spoke and we ALL were Blessed!"

Tina revealed how proud she was of her husband in her own Instagram message and spoke about the need for the Bible study.

"When we have been helped we have a responsibility to pay it forward so he's on his way to go pay it forward. I pray that all y'all dudes will have an opportunity to encourage each other, to be encouraged by each other, iron sharpening iron," she wrote. " We need y'all, our sons need y'all, our daughters need y'all, our communities need y'all, but most importantly Jesus needs y'all. A life lived believing, studying, and following Jesus makes your life better and makes His name great in this Earth."

Tina, the singer from the gospel music group Mary Mary, who wrote the book I Need a Day to Pray and released the album It's Personal last May, dealt with her husband's infidelities back in 2013.

The singer has publicly documented her decision to forgive her husband, Teddy, for sexual infidelities and they have even renewed their vows. After engaging in a number of interviews, taking to social media, creating an album and devotional book about overcoming marital strains, Tina is ready to document the results of forgiveness on her WE tv show "Mary Mary."

"All we're doing is literally showing people what the process of forgiveness looks like — not just in marriage but in everything in our life," she told JET.

Tina previously told The Christian Post that God worked a miracle in her marriage.

"I know God opened up the Red Sea for the children of Israel; He kept the three Hebrew boys from getting burned up in the fire; He kept Daniel from getting eaten by that lion, but He also kept Tina and Teddy from a broken marriage and He did it in one year," Tina said during an interview with CP back in November 2014. 

"That is a modern day miracle. So anybody can come to experience that God is still doing miracles, God is still proving Himself, the Bible is still real and it can still work in your life, I would think that anybody can be encouraged by that.

Free CP Newsletters

Join over 250,000 others to get the top stories curated daily, plus special offers!

Most Popular

The Christian Post Newsletter

Get on the List

Do you want award-winning journalism with a Christian worldview, delivered to your inbox?

Join over 250,000 others to get the top stories curated daily, plus special offers!