TLC's 'The Little Couple' Talk About the Challenges, Joys of Adopting Two Foreign Born Children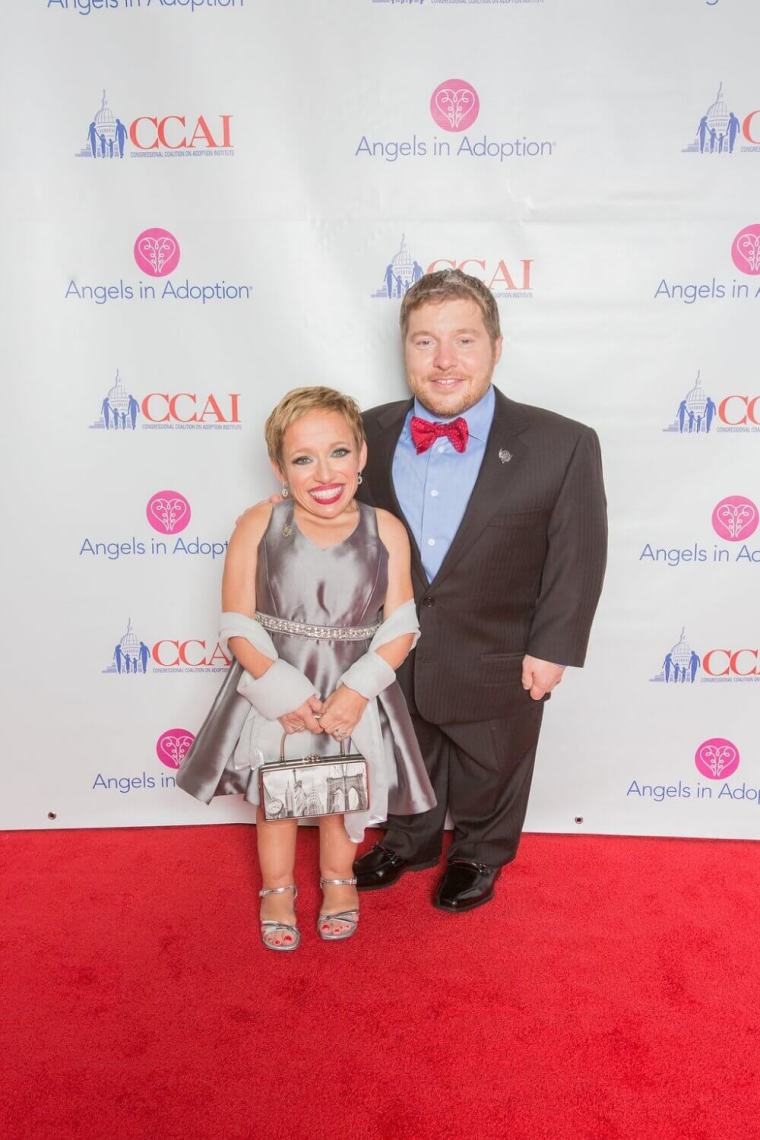 WASHINGTON — A married couple of reality television fame that has adopted children from overseas like to say that even though their children were born in Asia, it's almost as though they are biologically related.
Jen Arnold and Bill Klein of TLC's "The Little Couple" served as master of ceremonies Wednesday for the Congressional Coalition on Adoption Institute's 18th annual gala banquet at the Ronald Reagan International Trade Building.
 "I can't imagine not having Will (from China) and Zoe (from India) in our lives. I just want every child to find their forever family," Arnold said in an interview with The Christian Post at a VIP ceremony preceding the banquet.
Agreeing with his wife, Klein added, "Anything we can do to raise awareness, or put a spotlight on the resources that are necessary that might be lacking [for adoption]. Anything we can do to bring more awareness is a great cause to support."
While many Americans have adopted children from foreign countries, interracial adoption sometimes sparks unwelcome inquiries. CP asked Klein and Arnold if they had ever run into people who question their motives, as was the case in the hit movie "The Blind Side."
"We don't look at our kids as being any different as Jennifer or I. Obviously, we are aware that they come from different backgrounds and different cultures and races. But for us, it's a matter of giving them the opportunity to shine in whichever way they want. They've magnified the good parts of our lives to a degree that I couldn't even describe in words."
"It's immeasurable," Klein continued. "So, you know, it's out there, of course, there are prejudices and people probably wonder why you don't adopt domestically versus internationally."
Arnold added, "We've found that there's a million more ways that they are like us than they are different. It's a running joke in our family — that Will might really be related in some way. He's too much like Bill, personality-wise," she said with a laugh.
CP also asked Arnold and Klein in what ways adoption has impacted their faith.
"It just shows us that the world is a beautiful place, and kids are a blessing. And it has made me more happy and more thankful to be a parent," Arnold said.
Several lawmakers were also present at the gala, including former Secretary of Homeland Security Tom Ridge, Sens. Amy Klobuchar of Minnesota and Roy Blunt of Missouri, and former Sen. Mary Landrieu of Louisiana.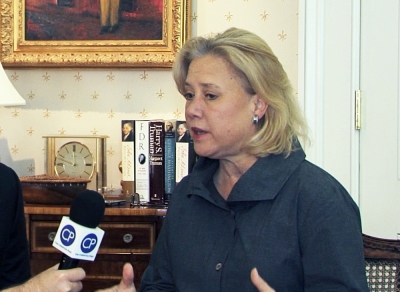 Landrieu, who was instrumental in the formation of CCAI when she first came to Congress 20 years ago, told CP that the importance of adoption cannot be emphasized enough.
"I think that everyone instinctively knows that children can't raise themselves and that every child needs a family," Landrieu said.
"I wish that governments in the world understood that better. But I know the church does, and I know that Christians particularly do, people of faith, of all faiths, but particularly Christians understand that. And so that's the work we do here, is just giving that message — that children need love, but they need love inside of a family, just like the way Jesus loves us."
"This is a very small nonprofit that fights way above it's weight," she said. "We've been doing this on a shoestring budget for many years and God has just blessed the work."
Of the approximately 600 guests attending the gala, all were intimately involved in the adoption issue, many lobbied Congress that week to promote adoptions initiatives. CP also spoke with one such guest.
Toni Yandow, 39, of Williston, Vermont, was placed with her adoptive mother when she was 5, and formally adopted at 10. She is one of 27 children her mother adopted, including several from other countries such as Canada, Cambodia, India, Ecuador and Bangladesh.
Yandow, who's now married with a child of her own, told CP that she dreams of doing long-term emergency foster care in the future.
CP asked Yandow how in the world a household of 27 siblings was possible.
"I don't know, you'd have to ask my mom," she said with a laugh. "[We] always had somebody to play with. We had two full baseball teams," she recalled, saying with tears in her eyes that adoption is the "center of her heart."
"Without my mom, who knows where I would be?" Yandow said.
"I think that we forget that our main focus should be the children. I think we put a lot of services in place for families for birth parents. At the end of the day, I think we have to do what is in the best interest of the child, that we do right by them," she added.