Tony Evans Opens Up About Sudden Death of Niece Wynter Pitts, Talks Goodness of God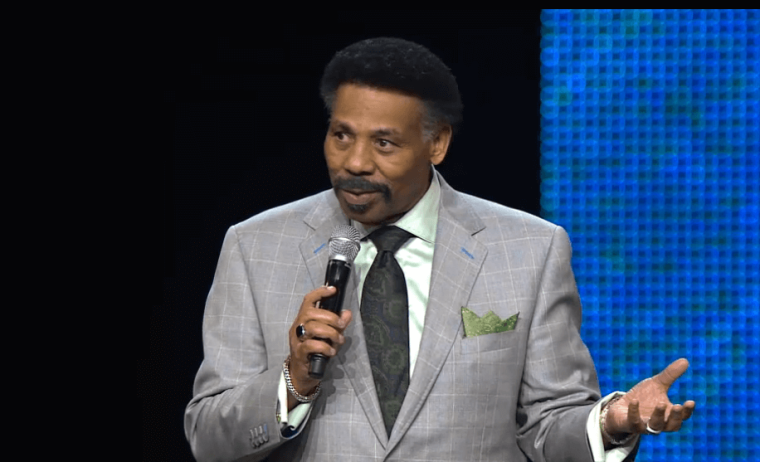 Tony Evans opened up about the final moments with his niece, Wynter Pitts, saying he still believes in the goodness of God despite his great loss.
During a forum held at Oaks Church in Red Oak, Texas over the weekend, Priscilla Shirer, Chrystal Evans Hurst, Anthony Evans Jr., and Jonathan Evans sat down with their father, Tony Evans, in front of his congregation to talk about Pitts' death and how it has impacted him.
"I rushed out, went to the hospital and I walked into the room, I knew it was over from the medical standpoint because Jonathan was hovered over his wife and saying 'she's gone, she's gone," Evans explained in a video of the discussion posted to YouTube on July 27.
Shirer, overcome with emotion, asked her father how he was feeling after being present to see the Pitts family discover that the matriarch of their home was gone.
"Feeling that sadness, shock, mixture of both, heartache. Seeing a young man weep over his young wife. And then the worst part of it for me was him going to tell his girls, who were at the hospital too. And then to hear the wailing from four girls, that this was so unbelievable," the minister recalled.
Adding, "At the very same time something very encouraging in the midst of the heartache, tears, and pain, Jonathan [Pitts] immediately went into where their mother was, that she was with the Lord. That she was with her savior. And as everybody was crying, girls saying, 'no this can't be, this can't be,' he began singing a hymn. He began singing a praise song. And so we joined in with him as he sang to his girls."
Sadly, Pitts' death was not the only family death in the family recently, Tony Evans also lost his brother six months ago.
The Evans children probed their dad to open up about his feelings. They also asked him to tackle tough questions about life and death.
"The kids wonder how you feel cause you just keep going," Jonathan Evans tearfully asked his dad, echoing Shirer's concern for him.
"Because I believe what I preach. I do believe she's in a better place. I do believe in the sovereignty of God. I do believe in the goodness of God. I do believe. And because I believe, I do keep going," Tony Evans responded.
Pitts died unexpectedly in her sleep earlier this week at the age of 38.
Since her death was premature and unexpected, Jonathan Evans asked his father to also share his take on the goodness of God in light of the tragedy.
"The goodness of God is all around us," Tony Evans assured.
"It only comes into question when bad things happen. You take away the bad things, we were celebrating with Jonathan Pitts and his family, the goodness of God as a family. We were celebrating that and then this happens. So now the questions come. But what about all those other days when there were no questions when we were laughing and celebrating? So you have to put the badness of a situation against the history of God's goodness."
Anthony Evans Jr. admitted that he handles grief very differently than his family and is angry about Pitts' death.
"It's okay to feel the pain of God disappointing you," his father consoled.
"You gotta have the right theology of death," Tony Evans continued. "Cause if you don't, death is only a negative. When in God's economy, it's not only a negative. In God's economy, he makes an astounding statement. He says, 'Blessed is the Lord with the death of his saints.' That is, he is excited to have Wynter with him. Now, we're not because of what was lost. But he's excited to have Wynter with him."
The conversation ended with Evans praying for all those present that were dealing with grief. His children then covered him and their family in prayer.
Wynter Pitts was an author, blogger and the founder of the popular faith-based magazine, For Girls Like You.
Her funeral was held Saturday evening at the Oaks Church in Red Oak, Texas. According to reports, the service was a celebration of Pitts life filled with music, Bible scriptures and more.
A GoFundMe account was set up to help the Pitts family during their time of grief.
Follow Jeannie Law on Twitter:
@jlawcp