Top 10 European Countries Where Young People Are Least Religious; Over 90 Percent Nones in 1 Nation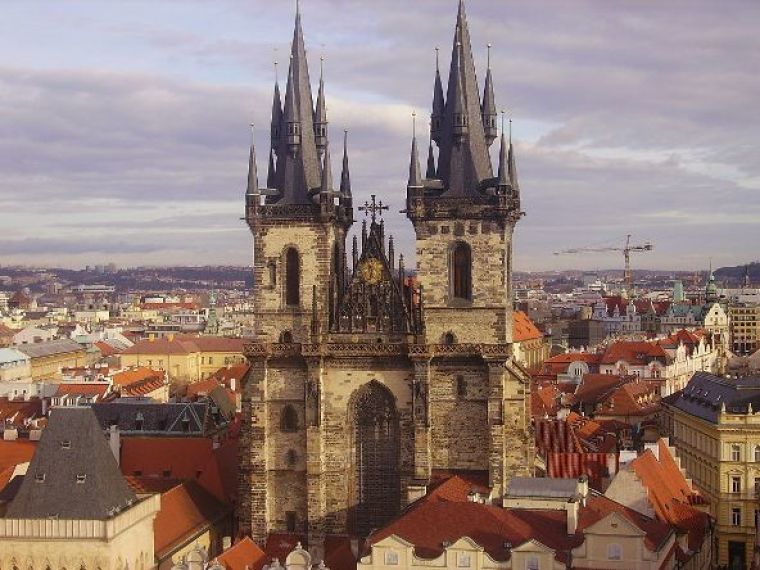 A major analysis on the religious beliefs of young people across Europe has found that the proportion of those who report having no faith continues to rise, with some nations, such as the Czech Republic, having over 90 percent of young people who classify as "nones."
Academics from St Mary's University, Twickenham and the Institut Catholique de Paris released their report Wednesday that studies the levels of religious affiliation among 16–29 year-olds across 22 European countries.
Among the key findings, it noted that nones make up 91 percent of young people in the Czech Republic, the least religious country on the list. Second came Estonia at 80 percent, followed by Sweden at 75 percent.
The Netherlands, U.K., Hungary, Belgium, France, Denmark, and Finland rounded up the top 10 when it comes to non-belief.
The data, which is intended to be used for the upcoming Synod of Bishops in Rome in October 2018, was taken from the major European Social Survey conducted between 2014–2016.
On the other side of the scale, only a handful of countries could say that more than half of their young adults identify as Christians.
Poland led the way in that regard, with 83 percent identifying as Christian, followed by Lithuania at 74 percent, Ireland and Slovenia both at 59 percent, Portugal at 57 percent, and Austria at 52 percent.
Analysis on attendance of religious services and frequency of prayer mostly showed similar results, with Poland, Portugal and Ireland having the most young adults observing religious practices, while the Czech Republic, Netherlands, Sweden being among those with the least.
Israel was also included in the study, with as much as 98 percent of its young adult population belonging to the Jewish faith.
Stephen Bullivant, professor of theology and the sociology of religion at St. Mary's University, who authored the study, said that differences among young people and their beliefs are "genuinely remarkable."
Bullivant, who also directs the Benedict XVI Center for Religion and Society, added in a press release: "For example, Ireland's young adults are — contrary to recent reports — still remarkably religious, at least by the standards of other highly developed European nations. Meanwhile, countries that had, until quite recently, traditionally strong religious cultures — Lithuania, Belgium, Netherlands, Austria — look to be in serious trouble, in terms of the coming generations."
The U.K. and France were two largely non-religious nations that were closely studied. Statistics showed that 80 percent of young people who now have no religion in both countries were brought up in non-religious households, suggesting a strong link between upbringing and religious identification.
Previous analysis from the Benedict XVI Center published in May 2017 found that for the first time ever, the U.K.'s nonreligious population, including adults, has surpassed its Christian population.
It noted that for every 26 believers who abandon the faith, only one atheist or agnostic decides to become a Christian.
The latest report explains that the purpose of the research is to present the Catholic Church with statistics behind the challenges it faces.
Quoting French theologian and cardinal Yves Congar, it stated, "The Church learns from contact with facts. ... Truth remains unaltered, but it is grasped in anew and undoubtedly more adequate way when men and the world are known as they are."