Top 10 Most Popular Stories of 2012
The Christian Post rounded up its 10 most popular stories based on views from our readers this past year. Here's a look back at CP's most viewed stories of 2012.
1. Texas Megachurch Pastor Says Obama Will 'Pave Way' for Antichrist
At the top of the list is coverage about a sermon delivered by Robert Jeffress, senior pastor at the First Baptist Church in Dallas, the weekend before the presidential election. Jeffress did not identify President Barack Obama, who went on to win the election, as the Antichrist but he said "the course he (Obama) is choosing to lead our nation is paving the way for the future reign of the Antichrist."
Jeffress preached on the book of Daniel and prophecies about the end days. He did not mention Obama until the very end of the sermon.
2. Nick Vujicic on Why God Made Him Limbless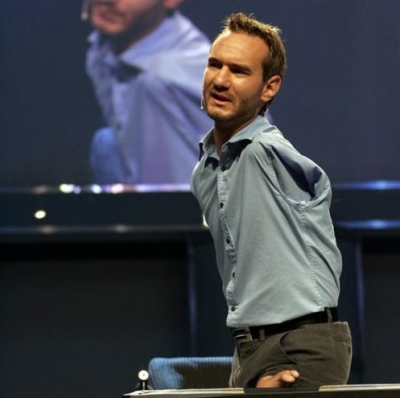 Vujicic is an evangelist whose story about being born limbless has inspired many. He testified at Saddleback Church in Southern California in September about the time he questioned God. "Why was I born this way?" he would ask. John 9:1-3 opened his eyes to God's plan and today, he travels spreading the Gospel.
Another popular Vujicic story on CP this year was about his honeymoon with wife Kanae Miyahara. The two married before Valentine's Day.
3. Middle East Crisis Conference to Focus on 'Last Day' Conversions to Christ
A Messianic Jewish organization, Chosen People Ministries, organized a conference in March to address the crises in the Middle East, including the Iranian nuclear threat and possible attacks against Israel. These events have been interpreted as part of the events of the last days and the organization sought to educate Christians on biblical prophecy and call them to urgently preach the Gospel and reach the lost.
4. Rick Warren Talks About Tim Tebow, Mormons, Gay Marriage and Exclusivity of Christ
In an interview with ABC, Pastor Rick Warren affirmed that Jesus Christ is the only way to Heaven and that the Word of God does not condone same-sex marriage.
"If the Bible is the word of God, then I don't have a right to change it," he said.
 He also defended Catholics and their religious liberty in their fight against the Obama administration's contraception mandate.
5. Hutterites Upset Over New Reality Show's 'Distorted' Portrayal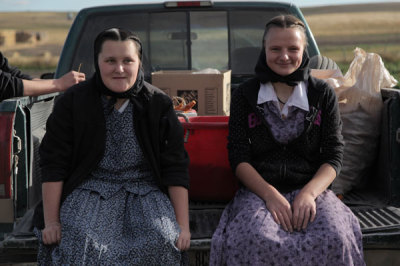 A new reality show called "American Colony: Meet the Hutterites" went on the air this year. While the show, put on by the National Geographic Channel, was designed to provide a glimpse into the private community, Hutterite bishops complained that the portrayal was "distorted and damaging."
6. Manny Pacquiao Uses Bible to Rebuke Obama's Support for Gay Marriage
Pacquiao is a Filipino professional boxer, politician and outspoken Catholic. Just after U.S. President Obama declared his support for same-sex marriage in May, Pacquiao expressed his disagreement as he pointed to Scripture.
He told the National Conservative Examiner of the need to put "God's words first."
7. '2016: Obama's America' Movie Review – Getting Inside the President's Head
Directed by Dinesh D'Souza and produced by Gerald R. Molen (of "Schindler's List"), "2016: Obama's America" became the second-highest grossing political documentary of all time. Released before the election, the film is based on D'Souza's books, The Roots of Obama's Rage and Obama's America, as it looks at Obama's past and what to expect over the next four years.
In the film, D'Souza claims one of Obama's goals is to downsize America in the name of global justice. Some have attacked the film as anti-Obama.
8. Pastor Goes to Jail for Hosting Home Bible Study; Starts 60-Day Sentence Today
Michael Salman was handed a 60-day jail sentence for conducting home Bible studies in his backyard and not complying with the City of Phoenix's zoning rules. According to the prosecutor's office, Salman was given a building permit to convert a garage into a "game room," not a church.
9. Billy Graham Says His Heart Aches for 'Deceived' America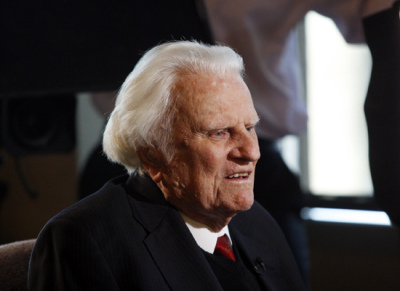 The beloved evangelist wrote a prayer letter this past summer lamenting about the state of America. Abortion, indulgence, pride and lack of shame over sin "are now emblems of the American lifestyle," Graham said. He also lamented the increasing crackdown on Christians in the U.S.
"My heart aches for America and its deceived people," he said.
10. Harold Camping Admits Sin, Announces End to Doomsday Predictions
The Family Radio founder, infamous for his Judgment Day forecasts, admitted this year that he was wrong and said he does not plan to make another doomsday prediction.
"We tremble before God as we humbly ask Him for forgiveness for making that sinful statement," Family Radio said of its publicized predictions, the latest of which were May 21 and Oct. 21, 2011.
"We have learned the very painful lesson that all of creation is in God's hands and He will end time in His time, not ours! We humbly recognize that God may not tell His people the date when Christ will return, any more than He tells anyone the date they will die physically."