Top 5 Tips to Successfully Raise Money for Your Mission Trip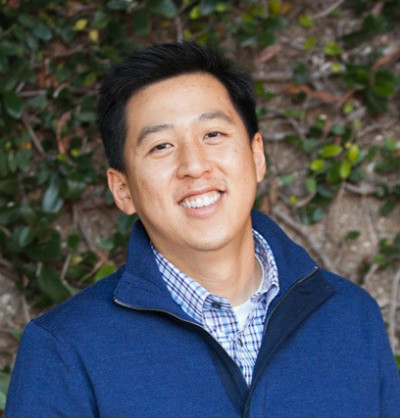 So you're making big plans to go on a mission trip, but how are you going to pay your way?
We've helped people raise more than $1.8 million for mission trips and want to share what we've learned along the way, here at Fundly, an online fundraising platform.
Whether you decide to fundraise for your mission trip the old-fashioned way ("Grandma, I need help!") or by creating an online fundraising page, here are five tips to help you successfully raise the money you need:
1. Tell Your Story
There is a reason you have decided to go on a mission trip. Maybe you want to meet fellow Christians, visit a country you've never been to, or make a difference and help those in need. Each person has a unique and compelling story behind his/her mission trip. The No. 1 thing you can do to be successful is build and share that story. Let people in on why you're going on this trip, why you need their money and what you'll do with it. Be transparent with your supporters about what your goal for the trip is and how their donation will help you accomplish it.
Tip: We all know that a picture is worth a thousand words, so use them to help tell your story. On our site, fundraising campaigns that include photos receive six times more donations than those without – proof of how valuable images are in engaging donors. Include pictures of both yourself, where you're going and what you'll be doing in your social media posts, emails or on your fundraising Web page to bring your story to life.
2. Recruit Your Inner Circle
We all have an inner circle of people who love and support us. Maybe they're our best friends, our pastor, or our parents. When fundraising, it's important to recruit your inner circle – they'll be the foundation of your fundraising efforts and help you get them off the ground. Beyond that, get them excited about sharing your mission story with their circles of friends and family to start reaching a broader group of potential donors to your trip.
Tip: Email is a great way of reaching out to your friends and family. Make sure to customize your message to each person to make him/her feel connected to your story and passionate about helping you raise money.
3. Make Social Media Your Best Friend
Social media platforms like Facebook, LinkedIn, Twitter and Instagram are powerful tools to help spread your mission trip story. Think of your social media campaign as a chain reaction – as you share your story, your friends and family will start to share it, and their friends and family, and so on. All of that sharing helps your story reach more and more people who can help you reach your fundraising goal. Having an online fundraising page gives you a place to direct those you do and don't know to take action and contribute. Using relevant hashtags like #missiontrip will also help you expand your reach and get your story in front of a community of people like you passionate about travel and making a difference.
Tip: Give a shout out on social media to thank your supporters. Publicly thanking donors makes them feel appreciated and gives them an easy way to post or retweet your story.
4. Treat Your Supporters Like Family
Your family knows your past and present, successes and failures. As you gain supporters for your mission trip fundraiser, you will form a new family. Keep them up to date on how your campaign is going and any news you have to share with them. That correspondence will help them feel like they are part of your journey, beyond just helping fund it.
Tip: Set up a personal blog (or utilize the blogging feature on fundraising websites) to keep your supporters updated. Your donors will enjoy reading about your journey and seeing what their donation has helped you accomplish.
5. Be Persistent
So you've shared your story via email and social media to your friends and family. Now what? Two words: remind and repeat!
Don't be afraid to ask people multiple times to give to your mission trip. We see a 10 percent conversion rate off reminder emails, proving that even those with the best intentions forget to do things! Find fresh details to share to make each message stand out as unique.
Tip: If at first you don't succeed… ASK AGAIN!