Top 7 Findings in Barna's 2018 State of the Bible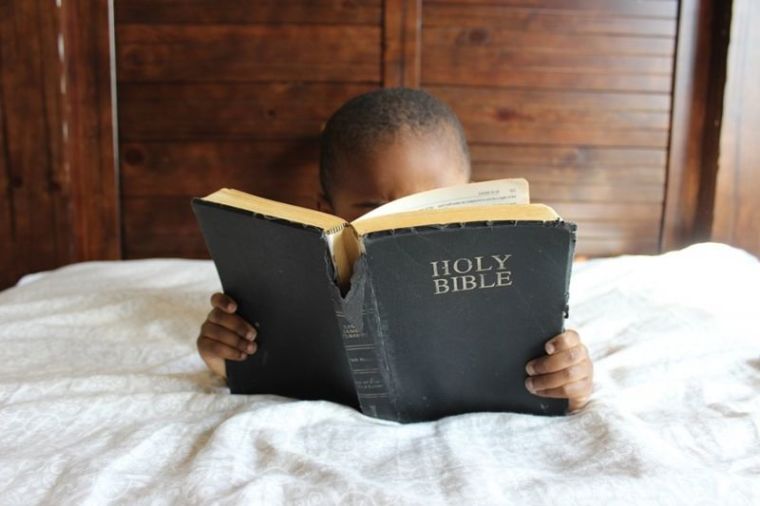 Nearly half of American adults engage with the Bible apart from reading to hearing it during a church service, Barna's annual State of the Bible survey has found. Here are its top seven findings.
Barna's nationwide survey, conducted in partnership with the American Bible Society and involving 2,040 interviews, examined behaviors and beliefs about the Bible among U.S. adults. It reported the following results.
1. Half of U.S. adults are "Bible users."
Forty-eight percent of Americans "engage with the Bible on their own by using, listening to, watching, praying or using Bible text or content in any format (not including use at a church service) at least three to four times a year," the study says, adding that Bible use hasn't changed much since 2011 — though culture has changed.
The survey also showed that 14 percent of the total adult population uses the Bible daily, 13 percent use it several times a week, 8 percent do so once a week, 6 percent about once a month, and 8 percent three to four times a year.
2. The Bible is used mostly by Boomers, city dwellers and southerners.
Barna found that Bible use is high among city dwellers, at 53 percent, and small town or rural residents, at 49 percent, compared to adults who reside in the suburbs, at 42 percent.
"Above-average use can also be found among residents of the South (55%), particularly compared to the other regions: the Northeast (42%), the West (44%) and the Midwest (49%). Millennials (47%), Gen X (45%) and Elders (48%) are slightly less likely to use the Bible than Boomers (51%)," the study says.
3. Use of technology to read the Bible is on the rise.
Fifty-seven percent of Bible users search for biblical content on the internet or a smartphone, at 55 percent, the survey says. Another 42 percent use a Bible app on their phones, 35 percent listen to a teaching via podcast and 36 percent listen to audio version of the Bible, it adds. "Usage for all these formats continues to grow each year with the exception of small group usage, which appears to be on the decline again after having trended upward," the study notes, and goes on to say that the appeal of a print version of the Bible remains high at almost nine in 10.
4. Two-thirds of Americans are curious about the Bible.
Sixty-six percent of Americans express at least some curiosity to know more about what the Bible says, including nearly 30 percent who express a strong desire, the survey reveals, adding that 63 percent are interested in knowing more about who Jesus Christ is, including 31 percent who agree strongly. "Curiosity is most common among weekly church attenders, adults who have never been to college and adults with minor children at home."
5. Half of Americans think about applying the Bible to their lives.
Fifty-three percent of adults who used the Bible in the past week said they give a lot of thought to how it might apply to their lives, Barna says. "Although the number of those who think deeply about scripture in this way is statistically on par with 2017, it has slipped since 2011 (61%). Those with higher levels of Bible engagement are predictably more likely to say they give a lot of thought to the Bible's application."
6. Reading of the Bible is associated with spiritual growth.
Fifty-six percent of monthly Bible users say that reading the Bible has resulted in a "self-perceived willingness to engage in their faith more" and 54 percent say it helps them show more loving behavior toward others. More than 40 percent say they are more generous with their time, energy or financial resources as a result of reading the Bible. "More than half of Bible users (57%) contend that when they use the Bible, they have a greater awareness of how much they need God all of the time," the study says.
7. People believe the Bible transforms lives.
Almost six in 10 U.S. adults believe that the message of the Bible has transformed their lives, including 28 percent who agree strongly with this statement, Barna says. "Roughly two in five adults (42%) say the Bible has not transformed their life. Married adults and those with children younger than 18 are both more likely to indicate that the Bible has been life-changing."